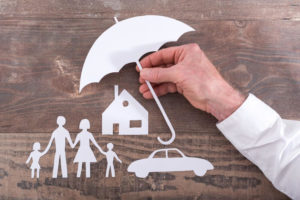 Accidents happen — that's just a part of life. With the right insurance, you can avoid financial ruin following an accident that causes injuries or property damage.
While there's not always a "one-size-fits-all" fix in life, personal umbrella insurance can at least protect you when accidents happen.
Umbrella insurance (also known as excess liability insurance) is a fail-safe option for your savings. If you're sued for damages, an umbrella policy will help you pay what you owe. An umbrella policy with $1 million in coverage costs about $150 to $300 per year.
That's just the start, though. Keep reading to learn all about personal umbrella insurance, who needs it, and why! [Read more…]