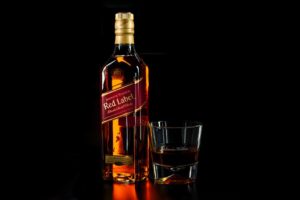 Did you know John Jay Pittman built a famous coin collection that his family sold in 1996 when he passed away for $30 million? Over time, people started collecting other values from art to alcohol to jewelry.
Valuable collections can be worth millions of dollars, if not more. Keep reading, and we will walk you through collectibles insurance and why you should insure everything, from jewelry to alcohol.
Homeowner's Insurance
While, you might think your collectible coins are covered by your homeowner's insurance, they are not.  That is not something you want to learn when you are making a claim.  Regardless of the collectibillity of the coins, insurance just sees it as a coin.  The limit on most policies is just $500.  That wouldn't have done much for the Pittman family if their collection was stolen prior to them selling it.
So what else should you know?
Different Collections
Collectible assets range from wine, whiskey, coins, or trading cards. There are more unique items, such as lighters, belt, and shrunken heads or dolls.
Some collections can be considered investments, but it's all dependent on the market. Collection assets are put in categories called provenance, rarity, and moment in time.
Value of Collections
Bentley Meeker collected 4,500 bottles of wine, and during the recession in 2009 sold 1,500 bottles. He made $200,000 – $300,000 and was able to use the money to save some of his staff during the hard economic time.
People collect things out of enjoyment but also for their value. You should get your collections appraised to see how much they're worth. You should also follow the market if you're interested in making money off your collections.
For example, in the past five years, the value of Burgundy wine has gone up by 105%. It has outpaced an index of 1,000 wines that rose by 42% over that same period.
Whiskey has also seen an uptick since 2008. A Scottish brand called Macallan that was 60 years old sold for $1.1 million.
Another example of a high-valued item is a trading card. There was a trading card from Tom Brady's rookie season in 2000 who played for the New England Patriots that sold for $401,000.
These are a few examples of how valuable collections can be and why it's essential to get them appraised and stay up to date.
What You Need to Know About Collectibles Insurance
If you collect coins, comic books, wine, or other collectible assets, you should get insurance. Your basic homeowner's insurance won't cover it.
You want to make sure you are protecting your collection and investment. You also need to consider that your collectible needs proper storage, routine maintenance, and can lose value if it's damaged.
If there's a natural disaster, fire, or theft, homeowner's insurance doesn't extend to collectibles, and they are considered "non-essential." Collections insurance can't replace an item, but you will get the monetary value if it is ruined, stolen, or damaged.
There also may be emotions behind your collections because they are more valuable to you besides the money. You want to make sure they're protected, and you can use collectible insurance services to get insured.
Kicker Insures Me Agency is 100% independent of any company.  We find the insurance carrier that will offer the protection you need. You can learn more about Kicker Insures Me Agency here.
Art Insurance
Art ranges from oil on canvas, marble or clay sculptures, watercolor paintings, and more. You want to make sure you have accidental breakage, burglary, fire, flood, natural disasters, and theft covered.
You also want to make sure that you have travel, exhibitions, and storage insurance. If you take your art to a show, you want to make sure you have insurance on travel and shipping to and from the event if there's an accident or damage.
You can talk to a professional service to see what type of insurance your collection needs and what plan works best.
Wine insurance, whiskey insurance, jewelry insurance, and more are all valuable collections worth getting insured.
How To Prepare
When you get insurance, you typically need to document your inventory by video or pictures. It would be best if you start by documenting your collection so that you know exactly what you have, and it will help you get your collection appraised.
Start by listing what you bought, when you received it, and how much you paid for it. It would help if you kept receipts for newer collectibles and any appraisal documents you have from the past.
You might need appraisal documents to process an insurance claim if you need to make one. Make sure the photo and video quality of your inventory is clear and keep everything organized.
You want to make sure you keep track of your collection in case you need to file a claim, you have all the paperwork saved and filed or on your computer.
It would be best if you also took it upon yourself to figure out your collection's worth. You can start by doing your research, but if the collectibles are worth more than a few thousand dollars, you want to work with a professional appraiser.
When you meet with an appraiser, you need to get the official paperwork for your collection that has everything you need to get insurance. It would help if you got your collection appraised every three to five years to be accurately priced out.
Get Your Collections Insured Today
Your collections are essential to you and can be worth a lot more than you think. There is the emotional value behind your collections, and you don't want to lose them in a natural disaster or while traveling for a show.
From jewelry to art to wine to whiskey, you should get collectibles insurance. It's crucial to cover your valuable collections because primary homeowners' insurance won't cover these assets.
Kicker Insures Me Agency will help walk you through your personal insurance options and what will fit best with your collection. Contact Kicker Insures Me Agency today with any questions, to get a free quote, or for more information about our agency or carriers we work with.