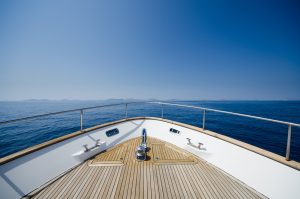 Boating season is whenever you want it to be, here in Texas, as long as the sun is out and the fish are swimming.  Well, really, those aren't essential to getting your boat on the water, but you get the idea.
However, most of us only bring out our boat and other toys in the spring and summer, after storing it for the "winter".
Leaving your boat in dry dock or storage for a while means you need to do some boat maintenance when it's time to get it back in the water. Keeping your boat maintained is the best way to prolong its life, and to keep you and your passengers safe.
Keep reading for some boat maintenance tips that will keep you cool and safe on the water. [Read more…]