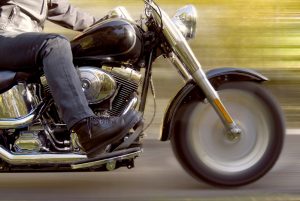 Summer is a time for care-free lounges by the pool and playing with all of your favorite toys that come along with it.  That being said, before your grab your towel and sunscreen and head out without a look back, you'll want to make sure that you are actually protected with all of your toys and vehicles so that your summer can have that fun and care-free feel to it, instead of worrying and waiting to see if someone is going to hurt themselves.  While no one wants to see loved ones hurt, you can help out with the pain of financial protection through having the right kind of personal insurance.
Summer Fun Insurance Needs
You've got your traditional policies throughout the year on your home or apartment (or rental property) as well as your cars and all of those "normal" things, but the summer season brings new transportation options or summer fun that also need to be insured regularly to protect yourself.
Motorcycle insurance
Scooting around on a motorcycle is one of the best parts of summer living, but you do need to make sure that you've got the proper motorcycle insurance that you need on it.  Even if you ride your motorcycle year-round, it's a good idea to take a look at your policy when summer arrives to know what you've covered for, how much you're covered for, and possible exclusions or gaps in coverage.
RV/Camper insurance
Heading out camping is one of the best things to do for summer fun.  This is especially so with an RV or a camper.  However, both of these require additional insurance both to drive them and to stay in them.  You'll want to make sure that you've got policies in place and know exactly what they cover and what they don't.  It's also a great idea to check with the campsite that you are using, too, in terms of what you need for insurance and what they cover with their own.
ATVs, 4-wheeler & jetski insurance
Most insurance companies have a different set of rules for providing coverage for ATVs, depending on the vehicle type. And while ATV insurance is very similar to motorcycle insurance, you'll want to make sure that you understand the coverage for ATVs as well as who is covered and for how much.
Further, when you are making waves with your new or old jetski or wave runner, be sure that you are adequately covered for the summer to protect your summer toy as well as whomever is riding upon it.
Boat insurance
When you hit the waves, making sure that you've got the proper license and insurance for your boat is important for peace of mind as well as safety and protection in even the mildest of situations.  Understanding what is covered and where its use/driver is covered is important for keeping security a priority.  They are vehicles and should be properly insured for the season.
Pool and Trampoline insurance
Trampolines and pools also require certain insurance add-ons.  A lot of traditional home insurance may offer protection in these, but it does depend on your provider as well as what, in particular, is covered under insurance.  You also will need to pay special attention here to the maintenance and safety precautions or modifications that are made.  If you don't, you may find that the policy doesn't cover the claim.
Keep your insurance up to date
Lastly, you'll want to make sure that you keep your insurance up to date every season and all year.  Go over your toys at the start of every season to make sure that they're all there and covered adequately.  If you sell one, take it off the policy.  Likewise, if you add one on, make sure its insurance is added.  This is also the case with who is covered.  As new family members or teens come into the picture, it's a great idea to make sure that they're all on the policy so that you can make sure that all of your bases are covered when you hand someone the keys or open the gate.
Insurance should never be something that is taken lightly, and you'll want to make sure that you are prepared for any and every situation by protecting yourself with a wide insurance policy on all of your favorite summer toys.  Sure, you may not think that you'll ever need it, but the reality is that it only takes one claim to show you just how much that you do, in fact, need it.
Feel free to contact Kicker Insures Me Agency at (281) 487-9686 to review your insurance policies or put new policies into place. Let us review your current insurance policies and see if there are any gaps or additional risks that should be covered. We are here to help.