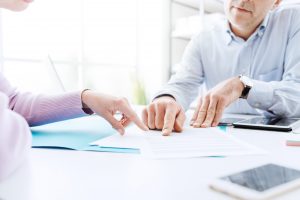 Fire related losses cost Americans a staggering $25.6 billion dollars last year alone.  One property fire occurred every 52 seconds, and there was one home fire every 87 seconds!
In Houston, TX alone, 21,981 fire-related events were reported during the first six months of 2019.
If your home has a fire loss, will your current insurance policy cover it?  More importantly, does your insurance cover your home if you have to rebuild it from the ground up?
If you are not sure how much coverage you have, a homeowners' policy review is something you should consider.  Reviewing your home insurance could protect you from huge losses arising from coverage gaps.
We'll talk more about this and all the other good reasons for reviewing your policy below, so be sure to read on!
Ensure That You Have Enough Coverage to Rebuild Your Home Today
Have several years have passed since the last time you had an insurance review? If so, then it's likely that your policy needs to be looked at.  For example, your home may have appreciated considerably.  In other words, perhaps you insured your home for only $150,000 when you purchased your first policy, but over time it may have a higher rebuild value. You want to make sure you have it insured for the proper rebuild value, so in the event of a total loss (like a fire), you would have enough money to rebuild your home properly.
One way your home could be worth more now is the development of new office complexes around your area. The arrival of new schools or shopping malls in your area may also cause your home's value to rise. Perhaps your home's location has become more attractive and desirable, resulting in a rise in local property values.
You Remodeled or Renovated Your Home
In 2018, US homeowners spent an average of $7,560 for home improvement projects alone. Most projects involved bathroom and kitchen renovations and upgrades.  People might upgrade their counter tops to marble, or their floors to hard wood.  These upgrades need to be calculated in the value of your home so you can protect them.
If you've remodeled your home over the years, you should definitely get an insurance policy review. This will ensure that your policy covers the upgraded value of your home.
To Make Certain Your Policy Covers a New Home Structure
Speaking of remodels, you may have added a new structure to your home, such as a garage or shed. Homeowners' insurance policies cover these other structures.  Your policy may only cover what already existed when you first insured your home.
If you added any of these new structures to your home, your policy may not be enough to cover their potential loss. For example, a 1-car garage costs around $14,100 to $19,200 to rebuild.
You've Bought a Lot of Pricey Gadgets Recently
Today, the average American now owns a whopping eight networked devices. That's per person, which means a four-person household could own at least 32 devices! PCs, laptops, smartphones, tablets, and even smart coffee makers and watches — you name it, most US homes have it.
If you've bought these recently, as in after you insured your home, now's the time to review your policy. In fact, any considerable growth to your home inventory warrants a review. This helps ensure that your policy carries enough insurance to cover your new possessions.
You May Now Need Flood Insurance
In Texas, rainstorms have increased in intensity, making floods more common. Moreover, scientists say that the sea levels along the coast rises up to two inches every decade. The Great Plains have also seen a 15% rise in the amount of rainfall during the year's four wettest days.
These are solid signs that  Texas homeowners should consider buying flood insurance. If you don't have a separate flood insurance policy, you don't have flood insurance.  Flood damage is not covered in a typical home policy.
To Account for Improvements in Your Credit Score
The average credit score in the US rose 12 points from 691 in 2013 to an impressive 703 in 2018. If your own score increased, you should review your homeowners' policy ASAP.
A better credit score may qualify you for lower homeowners' insurance rates. The higher your score is, the more affordable your insurance policy will be.
To Enjoy All Discounts That You Qualify For
Perhaps you're looking for an auto insurance policy for that car you're about to buy. Maybe you are planning to invest in a boat that you'll need watercraft insurance for.
Either way, check your homeowners' policy to find out if you could combine it with other types of policies. The best insurance providers offer 'bundle' discounts when you own two or more policies with one company. And luckily, with Kicker Insures Me Agency, we work with many companies and can help find the best companies to put your insurance with.
Most importantly, an insurance review allows you to discover other discounts you now qualify for. Maybe you've recently set up a home security system or added more smoke alarms. Or perhaps you've replaced your old roof with one that's more resistant to hail, wind and fire. Be sure to call your agent to get the discounts you deserve! We would be happy to be your insurance agent of choice for all of your personal insurance needs.
A Policy Review Ensures That You Remain Fully-Protected
The circumstances above cover all of the top reasons you should conduct a regular homeowners' policy review. It's one of the best ways to make certain that your coverage is enough for your current situation.  A review is a great way to discover discounts that you may not have qualified for in the past.
Are you ready to fully protect yourself, your loved ones, and your home from potential losses? Please feel free to request your free insurance quote with Kicker Insures Me Agency now! Just fill out the form and we'll be more than happy to send those estimates your way.