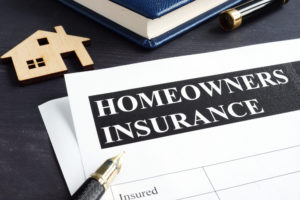 Did you know about one in 20 homes have an insurance claim each year?
Most claims are from the wind or hail, but the most costly are those related to fires and lightning.
Home insurance is very important to have. It will provide a safety net for when things go wrong and will give you peace of mind.
Insurance policies can look deceiving, but understanding some basic insurance vocabulary can help. Keep reading to learn some of the basic homeowner's insurance terms.
Basic Homeowner Terms You Should Know
1. Dwelling
Dwelling insurance or coverage A, is the part of your homeowner's insurance that covers the cost to replace or repair the physical structure of your home if it is damaged by a covered peril.
According to the Insurance Information Institute, most standard homeowners insurance policies cover certain perils that typically include:
Fire
Lightning strikes
Theft
Hail
Vandalism
Explosions
Wind damage
Damage caused by the weight of snow
Falling objects
And damage from a motor vehicle
Dwelling insurance typically covers these types of events. Dwelling insurance doesn't cover everything: floods, sewage backups, and damage due to lack of maintenance are not typically covered under this coverage.
2.  Other Structures
Other structures coverage or coverage B, is the part of your homeowner's insurance policy that will help pay the cost to repair or replace certain structures on your property other than your home.
Some of the structures that are typically covered under this may include:
In-ground swimming pool
Detached garage
Your fence
Gazebo
Or a tool shed
You may find that other structures are usually covered by the same perils as your dwelling coverage. It is common for your other structures coverage to be based on a percentage of your dwelling coverage.
3. Personal Property
Personal Property, contents or coverage C, is a type of coverage that helps pay for your personal belongings after a covered loss.
Some of the items typically covered under this type of coverage can include:
Furniture
Appliances
Electronics
A bike
And clothes
The amount that is covered depends on the type of coverage you have, replacement cost or actual cash value. If you have replacement cost coverage, your provider will typically pay you the actual dollar amount it would cost to buy a new item. With the actual cash value coverage, your provider would consider the cost of depreciation to calculate the current value of the item.
Loss of use coverage or coverage D, occurs when you are temporarily unable to live in your home due to an incident. The loss of use coverage will help cover living expenses that you suffer while your home is considered uninhabitable.
Some items that are typically covered under the loss of use coverage could include:
Hotel, motel, or apartments
Moving costs
Storage costs
Laundry expense
Transportation
Parking fees
Grocery bill over what you would typically spend
And pet fees
Loss of use is a great option to have when something happens to your home and you are unable to live in it. This coverage option will help give you peace of mind while also providing financial assistance to help you and your family when needed most.
5. Personal Liability
Personal Liability coverage or coverage E occurs when an accident occurs whether it is inside or outside your home that you may be held accountable for. For example, if you have a guest over and they slip and fall and decide to sue you. Your personal liability coverage will help cover the costs that are associate with the incident.
Some of the costs that you may be protected from under personal liability coverage include:
Lawsuits related to the incident
Injury/harm done to the individual
Property damage that occurred
It is important to keep in mind that personal liability coverage only covers up to your policy limit. In this instance, you may want to consider purchasing umbrella insurance, as this would provide additional coverage.
Personal Liability coverage doesn't cover everything, some claims that may not be covered could include:
Injuries caused intentionally
Damage to the property that was caused intentionally
Injuries that happened to your or your family
6. Medical Payments to Others
Medical payments coverage or coverage F, is similar to Personal Liability coverage but on a smaller scale. You may use medical payments coverage if you have a guest over and they sustain a minor injury.
Medical payments coverage typically have much smaller limits than Personal Liability coverage. Some of the items that may be covered under medical payments coverage could include:
X-rays
Minor surgeries
Dental Work
Ambulance costs
and physical therapy
Medical Payments coverage does not cover major expenses associated with serious medical emergencies.
7. Additional Coverage/ Endorsements
Additional coverage is also known as endorsements, typically meaning you are adding or modifying to your existing homeowner's coverage. You can add an endorsement to your homeowner's insurance to add coverage to certain items, for example, an engagement ring.
According to the National Association of Insurance Commissioners, an endorsement alters your policy and becomes part of your insurance agreement. The endorsement will remain in effect on your policy under the contract expires.
8. Exclusions
An exclusion is a provision to your homeowner's policy that refers to circumstances that are not covered by your insurance policy.
Typical homeowner policy excursions include:
Ordinance of law
Earth movement
Water damage
Power failure
Neglect
War
Nuclear hazard
Intentional loss
Governmental action
And the loss of property
it is important to know what exclusions may be included in your policy, to know what to expect and also determine if you need additional coverage.
For More Information on Basic Homeowner's Insurance
You now know some of the terms that would be included in a basic homeowner's insurance policy. It's clear to see how important it is to have insurance and to make sure your property and personal items are covered in the event something happens.
If you are looking to get insured, contact Kicker Insures Me Agency today at (281) 4857-9686 and we can help you decide on a policy that will give you peace of mind.