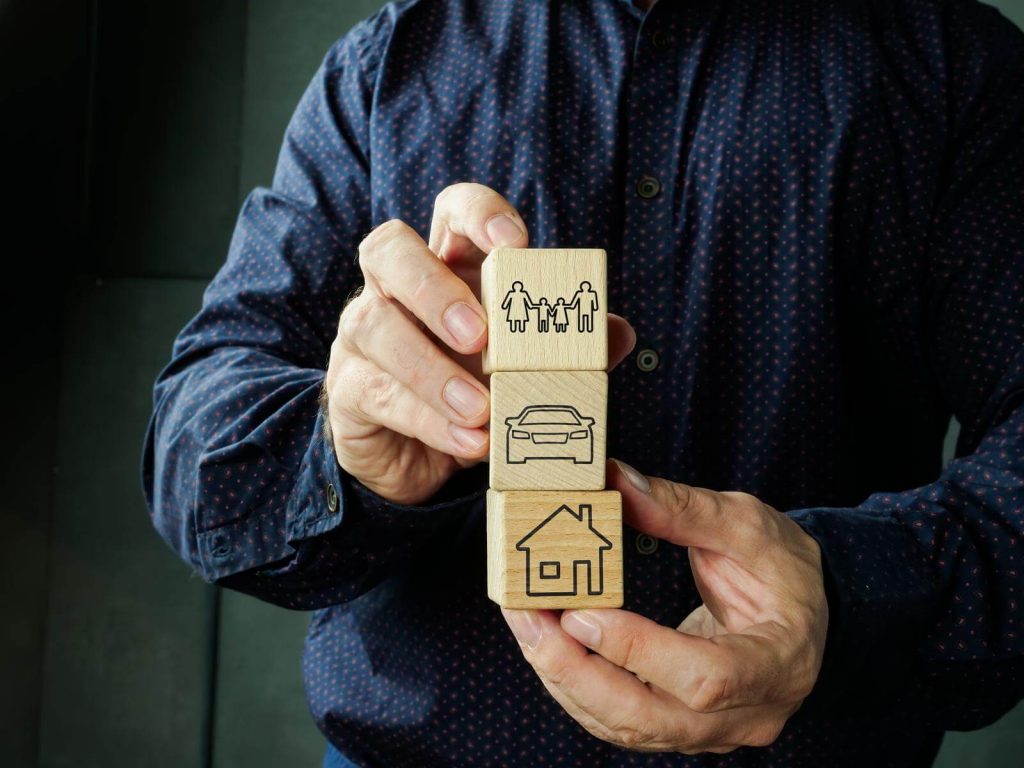 What if you let your dog outside one day, and they end up biting a neighbor? The neighbor can actually file a legal claim against you or request compensation for medical bills. If this catches you by surprise, know that it doesn't stop there – as there could be court costs, attorney costs plus the medical costs which all can easily be overwhelming.
To protect yourself and your family, in daily life, you should highly consider personal insurance. It's better to be safe than sorry, and having various insurance coverage policies to help protect you, which ultimately will allow you to remain financially stable in most scenarios.
This article will explore the different types of personal insurance and how they could be useful for you.
Let's Explore Personal Insurance
Personal Liability Insurance
Personal liability insurance protects you and your family from legal claims that arise from injury or damages to other people's property, and you are to blame. They cover incidents that happen to others because of someone in your family or that occur on your property.
Personal liability insurance provides coverage for these scenarios:
Slip and fall incidents on your property
Dog bites
Injuries caused by members of your family
Damage to other people's property (for example, if you accidentally broke someone's front porch)
You usually have personal liability insurance coverage when you purchase your homeowners insurance policy. Usually, the coverage includes attorney costs, court costs, and settlement fees.
Personal Property Insurance 
A personal property insurance plan protects your home and your belongings inside the property. This coverage provides financial compensation for loss or damage to property. For example, if most of your belongings were destroyed in a fire, the insurance coverage will offer financial protection.
The two common types of personal property coverage are replacement costs and actual cash value. A replacement cost offers payment based on the price of the belonging that was harmed. However, actual cash value takes into account that the object may have depreciated, so they will calculate compensation based on that consideration.
If you live in a rental apartment and your landlord has an insurance policy, it's important to note that this policy will typically only cover their belongings, not yours. In the same way, a renter's personal property insurance will only provide coverage for their belongings.
An Umbrella policy is usually something you may want to consider that covers the 'extra' over the liability coverage, to help provide that extra protection over what coverage you have.
Life Insurance
What happens to your family's financial situation when you are gone? This is the question that life insurance coverage can help answer for you.
Life insurance covers funeral expenses and even daily living expenses for family members. These living expenses can include college fees, child care, mortgage payments and taxes. The extent of the coverage will differ based on your own financial stability and the plan that you chose.
If you are the sole breadwinner in your family, life insurance is extremely beneficial. It will protect your family's financial wellbeing. It also gives them time to adapt to new circumstances by having financial support.
The two typical forms of life insurance are term life and whole life coverages. A term life insurance policy covers you for a certain amount of years (term) and is usually cheaper. This means that you will have to renew your insurance coverage if you still want protection after the term ends.
On the other hand, whole life insurance will, as you may have guessed, protect you for your entire life. This means that, as long as you keep paying the monthly premiums, the insurance coverage will protect you throughout your life.
Health Insurance
Your personal health insurance is one of the most well-known insurance policies out there. This will provide financial coverage when you need to go to a doctor or receive medical attention.
These are the scenarios that your health insurance will typically cover:
Hospital cover
General treatment cover (financial protection when you visit ancillary health service providers)
Ambulance cover
There are certain scenarios that will be excluded from your insurance policy, although this may differ on a case-by-case basis. Be sure you review your health concerns with your independent insurance agent and let them (that's us!) help determine the best coverage for your needs.
Auto Insurance
Auto insurance protects you financially from situations where you experience a car accident or car theft.
Your insurance will offer coverage for the following situations:
Property damage to your car, or the theft of your car
Legal costs if other parties are involved and experienced physical injuries or property damage
Medical costs for treatment, rehabilitation and funeral expenses
Lost wages as a result of the accident.
You are required to have personal auto insurance in Texas if you have your own car.
Usually, the auto insurance policy will protect you and your family members, even if you're driving someone else's car. It also protects your car if someone else is driving it. Your auto policy will not offer coverage if you are using your car for work purposes, as you will need commercial auto insurance for that.
Why You Need Different Types of Personal Insurance
Overall, it's not enough to have one personal insurance policy, and expect that it will protect you financially from best to worst-case scenarios. There is a range of insurance policies out there that cover specific aspects of your personal life, such as your personal liability, your family members after death, your property, your health, and your car.
Whether you or your family has been harmed or if you've experienced property damage, there will be a range of insurance policies that will cater to your needs. The best way to keep your personal finances secure, even in the midst of unfortunate circumstances, is to have personal insurance policies to provide financial compensation.
Contact Kicker Insures Me Agency at (281) 487-9686 to discuss your personal insurance needs.