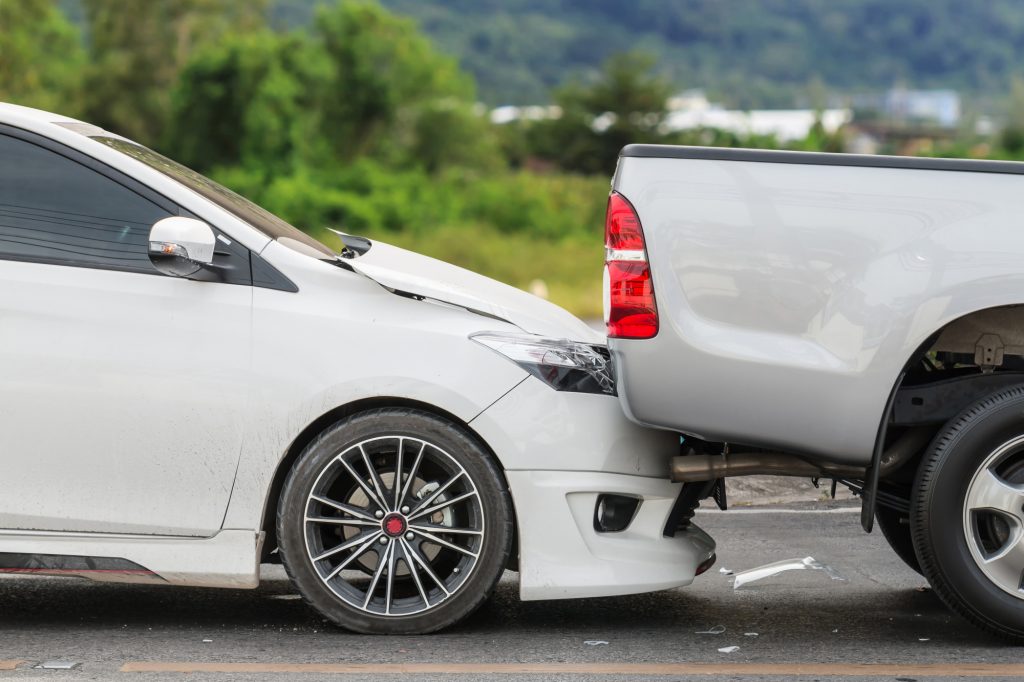 The U.S. automobile industry is currently valued at $308.8 billion.
Do you often use your personal car for business? Do you use your business vehicle for personal uses? If you answered yes to either of these, you should pay attention to the below in regards to commercial and personal auto insurance.
While the line between personal and commercial vehicles may seem thin, you can easily miss your compensation when the insurer finds you were using your car for the wrong purpose.
There is nothing wrong with using a business car for personal uses, but you should at least know the limits and the consequences in doing so. Keep reading to know more about these two auto insurance policies.
Commercial Auto Insurance
Commercial auto insurance covers business cars. These cars include delivery trucks, work vans, construction vehicles, dump trucks, marketing vehicles, etc. Mostly, these vehicles are bought using the company's money to facilitate transport in the business.
A personal car can also qualify for commercial auto insurance if you use it for commercial purposes. The coverage ensures that you get compensation should an accident happen when doing commercial duties with your private car.
Commercial insurance provides two primary coverages: liability and collision coverage. The liability coverage protects you against any damages that your business car causes and pays other people for you.  The collision coverage pays you for the damages to your car.
Besides the collision and liability covers, commercial auto insurance may also cover the following:
The medical bills for all the injuries caused by the accident
Theft and vandalism or the effects of poor weather condition on your car
The costs of repairs and replacements
The car hire costs that you incur while waiting for your business car to be repaired
Both sole proprietors and large corporations can have commercial auto insurance. But before you apply, you should compare prices, which vary among insurers.
The cost of insurance is influenced by factors such as your car's condition, the nature of your business, the car's features, and distance covered.
When You Should Have the Commercial Insurance
Wondering if you should get commercial auto insurance? Worry not. Here are common instances when you should apply for commercial coverage:
If You Often Use Your Car to Accomplish Business Activities
These activities could include carrying employees, driving your clients, or hauling business equipment. Your personal insurance can't cover them, and that's why commercial coverage is necessary.
If Your Employees Use/Borrow Your Car
Maybe, your employees often borrow your car to transport goods or carry out other business-related tasks. In that case, you should have the commercial auto insurance coverage.
Should any danger happen to them outside your business premises, then the coverage can compensate them.
You Manage Your Small Business From Home
You may not have a commercial premise in town, but that should not hinder you from getting commercial coverage. If you manage your business from home, you will often have to travel to meet your clients, get materials, or make the deliveries. In that case, you will need the commercial auto cover just in case a collision happens.  In this case, there are carriers that offer an endorsement to your personal policy to add a business use to your policy.  Not every carrier will offer it but this might be another option for you.
The Business Owns the Car
You should get the commercial auto coverage if the car is registered under the business name. Even if the business is yours, the personal auto coverage will not protect you should anything happen to that car.  Also, you may need higher limits on your business car then on your personal auto policy.  That's just another reason to have the commercial policy.
Special Equipment Is Attached to the Car
Many entrepreneurs attach special equipment such as welders, lifts, and cranes to their personal cars. These attachments facilitate commercial uses, and so, you should get commercial auto insurance.
You Intend to Convert Your Personal Car to a Business Vehicle
Don't wait until it's too late. If you plan to expand your business, then you should start applying for commercial auto insurance.
Personal Auto Insurance
Personal auto insurance covers private vehicles. It takes care of the damages that you incur while using your personal car for personal uses such as commuting to work, going for dinner with your family, and so on.
If an accident happens when you are on a business mission with your personal car, the insurer may be hesitant to compensate you unless you have the commercial coverage.  Remember that insurance is a contract and it will have exclusions.  The most common exclusion on personal policies is that they do not cover you if you are doing anything for a business.
Personal auto insurance is often cheaper when compared to commercial auto insurance. The accident coverages are also limited, and that's why it's advisable to have commercial insurance if you are a business person.
Choosing Between the Commercial and Personal Auto Insurance Coverage
Not sure whether you should apply for the personal or the commercial coverage? Consider these things to make the right decision.
Consider the Vehicle Owner
Take the commercial auto insurance if the vehicle was bought using the business money and is registered under its name. If the car is yours and your family, then you may consider using personal insurance only, but don't use the car for commercial purposes.
Consider the Weight and the Type of the Car
The commercial coverage will be the best if you use a heavyweight vehicle such as a trailer or truck. Heavy vehicles tend to cause more damages, and the commercial coverage would help you get more compensation.
Check the Types of Risks Involved
As mentioned, commercial auto insurance covers more risks than a personal car cover. If your car is exposed to more risks, then you can consider commercial insurance.
Consider the Renting Frequency
Do you rent vehicles in your personal name or the name of your business?  If you rent it in your business name because you need the vehicle due to a business nature like attending a conference out of town, your personal auto policy wouldn't cover you.  Many people don't purchase the coverage from the rental company and in this scenario you could be writing a large check if you were in an accident that you caused.
Seek Professional Advice
Choosing between commercial and personal auto insurance may be hard for anyone. If you find the decision-making process quite challenging, then don't hesitate to seek professional advice.
There are many insurance advisors determined to provide the best guidance to entrepreneurs/car owners like you. Do your research to find the best partner that you can trust.
Kicker Insures Me is a reputable independent insurance agency. We pride ourselves on being the leading insurance advisor in Pasadena, Texas.
We offer exclusive advisory services on commercial auto insurance, personal auto insurance, workers' compensation, business insurance, and many more. If you have any questions/concerns regarding insurance, contact us to answer your questions. We will be glad to serve you.