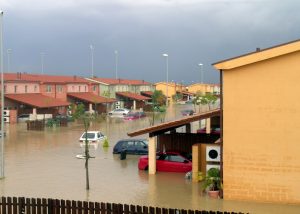 What's the #1 natural disaster in the U.S.?  It might surprise you to know, but it isn't earthquakes or a tornado. It's flooding.
Every state in the country has experienced flooding or a flash flood in recent years.
However, in spite of this, homeowners' insurance policies don't come with flood insurance built-in. If you want coverage, you have to buy flood insurance separately.
If you're like most folks, you're looking to save on your monthly bill and may consider not adding flood insurance to your policy. After all, it isn't always necessary and you don't want to be throwing money away. But you should know the risks before making your decision.
Continue reading to learn about the telltale signs that indicate you should get flood insurance. [Read more…]