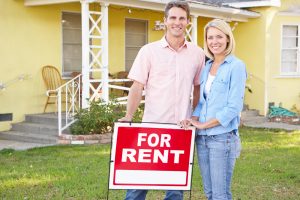 From college students to professionals and families who rent long-term or are just staring out with their first apartment, rental insurance is an important option to consider for your safety and financial security from the moment that you sign your lease.  All too often, rental insurance gets a bad reputation for being expensive and "a waste of money", but, as often occurs with insurance, you only need to require its services once and you can often see its worth quickly. Let's not forget that we don't buy insurance because we want to use it; for example car insurance in case of an accident, life insurance for our family when we pass, rental insurance in case our apartment burns down… you get the idea.
Benefits of having rental insurance
Rental insurance protects your personal belongings
The first and foremost benefit of renter's insurance is that you will be able to protect your personal property including your furniture, computer, and wardrobe.  Whether it's from smoke damage, a full fire, an explosion, theft, etc, it can offer your financial compensation for your losses.  Most renters (or anyone for that matter) won't be able to afford to replace a lot of their belongings if something happens, so this can be a great help.  Please note that in the event of a flood, you need to purchase a separate flood insurance insurance policy, rental insurance does not cover floods.
Accommodations in the event of damage
In the event of a fire or other natural disaster where you are unable to live in your rental property, a lot of insurance policies offer the option of putting you up in a hotel and covering expenses while your rental property is prepared for you to return to it again.  This can also eat up a lot of your savings, so it's a good option to look at if you don't have somewhere to stay long-term.
Protection from frivolous law suits
If someone comes over and slips on a spill and breaks their leg and you were liable, they could sue you.  If you're concerned about this, you can opt into this protection as well.  If you're someone who is going to have a variety of parties or events at your place, then this might be a good idea to protect you and your rental property. There are additional insurance options so be sure to speak with your insurance agent.
Consider an umbrella insurance policy to help cover over and beyond your standard insurance policies. Contact us with questions on your options.
Peace of mind coverage
If you're going to be travelling or away for the weekend and you're fearful of your neighbor burning the apartment building down, rental insurance can be a great option for peace of mind.  It'll offer comfort knowing that you're financially protected if this does happen, which is worth its weight in gold a lot of the time.
Final note – protect your assets
The thing to remember with renting is that the insurance policy of your landlord never covers your belongings, only their property.  So, if the apartment is hit with a fire, infested by pests, or has electrical issues that cause damage to the apartment or rental home, you'll have to cover the damage to your personal property and replace it if needed. The landlord is only going to be responsible for covering the property itself which won't do you a whole lot of good if you have serious smoke damage.
Rental insurance can be financial lifesaver after a disaster on the property, so if you are looking at protecting yourself from future home, a rental insurance policy may be the right option for you and your needs.  Worst case scenario, it'll offer you peace of mind if you ever need to travel away from home for a few days.
Contact Kicker Insures Me Agency at (281) 487-9686 with any of your insurance questions or needs. We are a full service agency with various options for each line of coverage and your protection and satisfaction is our focus!
Here is some information to help understand a little more about what is covered in your rental insurance versus landlord property insurance.