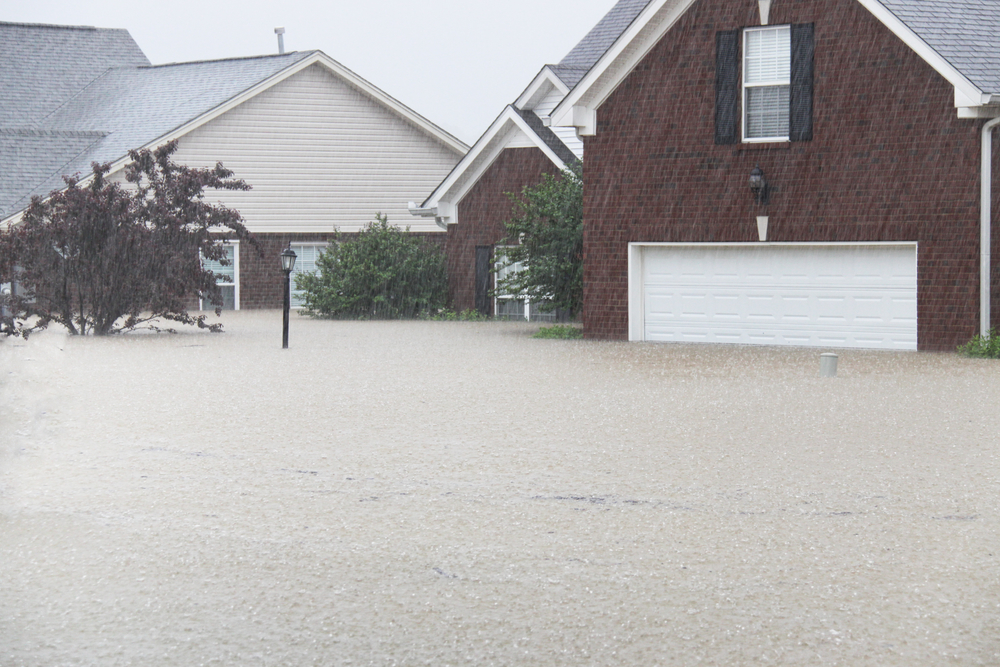 With the super hot summer weather comes hurricane/flood season for most Texan homeowners.  While it's no one's favorite topic, it's one that should be properly addressed so that you and your home are protected in case of a flood.  It's important that you have all of the facts to make an informed decision as to whether or not flood insurance is the right choice for you.
What flood insurance offers
Flood insurance is exactly what it sounds like.  Insurance for your home and property in case of a flood.  Insurance like this can offer compensation for damages to your home, whether it's minimal damage such as having to repair carpeting, or excessive damage to the ground level of your home including appliances, electrical, plumbing and more. Similarly, there are components to the policy that would cover the contents of your home – like your "things" (furniture, kitchen goods, toiletries, clothes, etc)
Since government funding often can't help homeowners as much as they may need due to an excessive demand for that same funding by a lot of different homeowners, having flood insurance can help you to protect your investment in your home (and your things) and make sure that recovery from a flood is more manageable.
In specifics, flood insurance can cover varied amounts on the physical structure of your house.  For your personal possessions ("Contents") it also covers varied amounts and you can select the policy that best suits your home and contents. There are some things that won't be covered, such as living expenses or arrangements if you need to relocate during a flood so be sure you plan out those options in case something happens. For example, staying in a hotel is going to be your own responsibility.
Flood zone facts
One of the common misconceptions by Texan homeowners is that flood insurance isn't needed if you don't live in a flood zone.  The reality of the situation is that a lot of the homes that do get flooded aren't in a flood zone, either.  Just because your home is not technically located within a flood zone doesn't mean that it's impossible to have a flood, whether it's minimal or extensive.
Is it essential?
Now the question remains whether or not it is essential.  If you live within a flood zone and have a mortgage, it will most likely be required. If you don't live in a flood zone or have a mortgage, it is not necessarily required, but likely suggested. However, having this policy in place can be a very good idea to make sure that you are covered in the event of a flood.  Mother Nature can't be predicted so having peace of mind might be worth the annual cost for this coverage.
Being prepared for the worst-case scenario is always important when it comes to something as costly as your home, so there's no such thing as being over-prepared.  Remember, this is your home, your safe haven.  Regular homeowner's insurance does not have flood coverage, so simply using a traditional policy like that will not offer any protection to your structure or the possessions inside of it.
The thing to remember with flood insurance in Texas is that you can get it even if you are not living in a flood zone. Further, that there is a 30 day waiting period so if a hurricane is projected for tomorrow, you can't buy it today and be covered for that hurricane flooding tomorrow.   And, having it is never going to be something that you will regret, because – like a lot of insurance policies – all it takes is one flood, and you'll see just how worthwhile it will be.
One last thing to consider is if you rent, you can still look at insurance to cover your belongings and vice versa, if you are a landlord with tenants, you can have flood insurance to protect your property and not the contents.
Contact Kicker Insures Me at (281) 487-9686 with any questions about your homeowners or flood insurance as well as any other insurance needs you may have. While you are at it, can't hurt to get started on your home inventory via our mobile app now so you have it in case you need it.