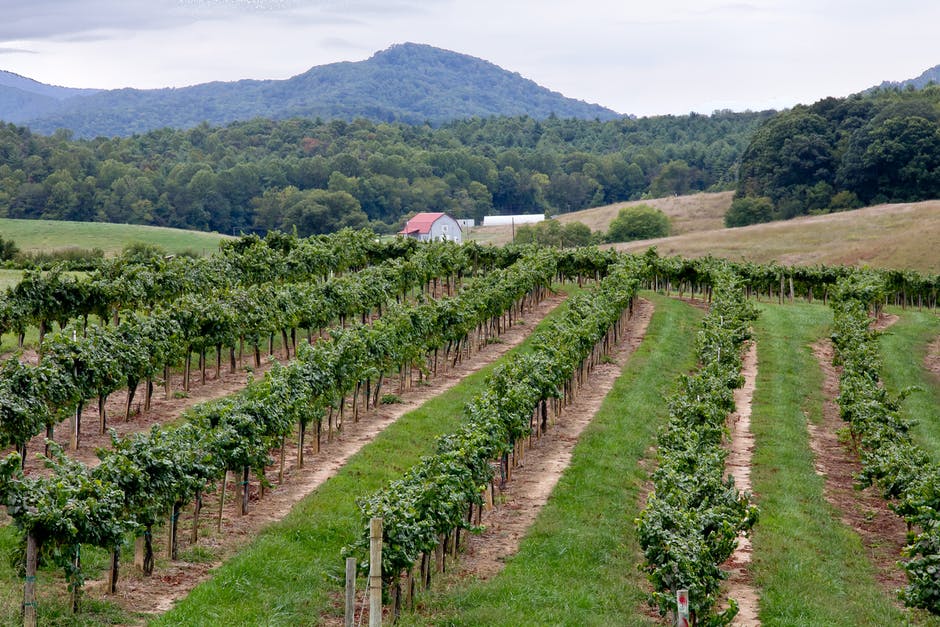 Did you know that Texas has 400 wineries making it the fifth largest producer of wine in the US? With 5,000 acres of wine grapes in Texas, it also has its fair share of extreme weather that can put your winery at risk.
More and more, Texas wines are being recognized as best in their class taking home several awards for recognition of quality. As a Texas winery owner, you put your heart and soul into your business making sure you are recognized for your top-quality product.
With all the complexities of a Texas winery business, you don't want to worry about unforeseen elements impacting your vineyards or your revenue. You need to make sure that this business you've worked hard for is protected from damaged crops, lawsuits, and other unforeseen events.
Keep on reading for everything you need to know about winery insurance and what coverage Texas wineries need.
Why Does a Texas Winery Need Insurance?
The first thing you're probably asking yourself is whether insurance for wineries is important. You may think of insurance for wineries is limited to liability insurance that's limited to lawsuits and other claims. The reality is that winery insurance is broad and covers a wide range of events from crop damage to worker injuries.
Damage to Crops
Your crops are your business. Like a child, you have nurtured and grown your grapes. Without these grapes, there is no winery business. Weather events are the primary problem for vineyards in Texas leading to crop losses, including winter storms or freeze, late-spring frost, and torrential spring and summer rains.
You can get coverage to protect your business if your crop is damaged. There are restrictions on your insurance coverage depending on the policy, so make sure to read the policy fine print in detail. Remember that crop insurance doesn't cover crops that have already been harvested.
Property Damage
A winery also includes the building and its contents. You need to consider property insurance in the event the building and your inventory are damaged. You can also be covered for any interruption of the business.
Tank Collapse and Leakage
After you harvest your crops, they need to be fermented in oak barrels or stainless-steel tanks. These tanks protect your inventory and ensure you have the best quality wines to offer in the future.
If a tank collapses or leaks, it will cost you your profits. When you are considering insurance for wineries, take tank collapse and tank leakage into your review to make sure you're fully protected.
Equipment Breakdown
Consider any other equipment you use to make your wine. Equipment can break down at any time, and you want to make sure you're protected from any equipment breakdown. Such insurance may not cover regular wear and tear, so keep the fine print in mind when choosing your insurance coverage. We can certainly help you with these types of questions or concerns.
Wine Storage or Transit Coverage
Once you have your wine, you will want to store them or transport them. You can take all the precautions you want, but accidents happen. Whether your wine is on-site or off, you want to make sure you have the right insurance coverage.
If you have a collection of wines as collectibles, you may also want to consider getting collectibles insurance. These collections can be worth millions of dollars and you want to make sure your collection is protected. Basic business insurance policies may not cover collectibles.
Contract Cancellation
When you have crop damage or extreme weather, you can end up in a situation where contracts need to be canceled. Since other companies are relying on your contract, canceling the contract can end up costing them money.
This is why canceling a business contract may result in penalties, legal fees, and marketing expenses for your business. Your insurance may cover the fees associated with canceling a contract because you can't fill the order if your supply is low. Again, this is something you want to double check that you are covered for should you have that need.
Liquor Liability
When you have tours and other events at your vineyard, you could end up with customers getting injured and suing your business. Rather than paying out of pocket, you may want to consider liquor liability insurance coverage to protect you in these cases.
Workers Compensation
One of the most important elements of your business is your employees. Working with different equipment, you can have situations where your employees are injured.
Unlike other states, Texas doesn't require employers to have workers comp coverage. With accidents that happen, you want to protect your workers and your business. Without insurance coverage, you're opening yourself up to lawsuits with unlimited damages.
You don't always want to rely on your insurance. Consider developing a safety culture in your organization to increase employee satisfaction and reduce employee claims.
What Types of Insurance Do Wineries Need?
The insurance coverage you need depends on the needs of your business. It varies for different types of wineries. A boutique winery many have different needs than a large multinational business. You can get boutique winery insurance coverage that suits your particular needs.
Consider getting business property coverage that protects your property, inventory, and interruption of your business. You can also add additional endorsements for contract cancellation, tank collapse, and tank leakage. Additional insurance coverage including equipment breakdown and contamination or spoilage coverage can protect your equipment and stock.
You can also get crop insurance and coverage for wines in storage or transit. General liability insurance protects your business from claims for third-party bodily injury and property damage claims.
Liquor liability coverage is important where a part of your business services alcohol to protect you against claims that result from serving alcohol.
Contact Your Winery Insurance Experts Today
Now you know exactly why your business needs winery insurance. You know what winery insurance covers and what insurance you need.
By working with experts in winery insurance, you can get the best quote for your business. When you work with an independent agency like Kicker Insures Me Agency, we will compare the best policies and save you time, money, and aggravation. Contact us for your free quote today.