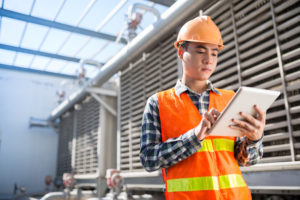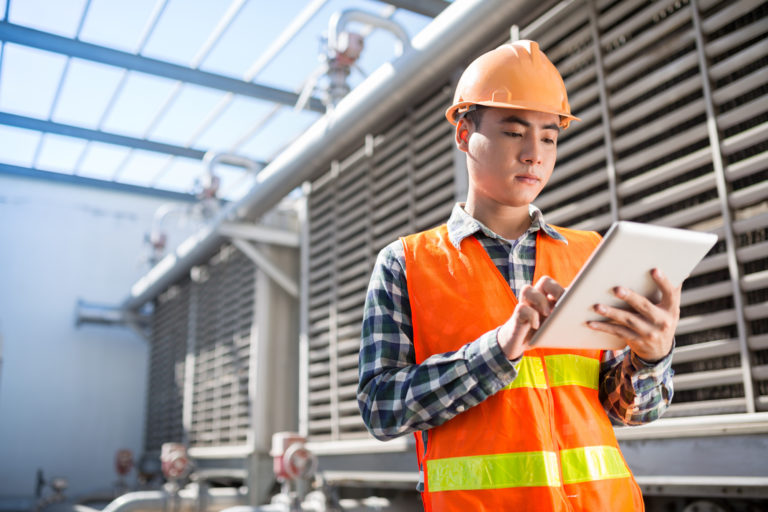 The latest numbers published by the U.S Bureau of Labor Statistics in 2018 have recorded 2.8 million workplace injury cases. A staggering number which makes workplace safety now more than ever a bigger priority.
It's important that your organization has an established safety culture to prevent and watch for potential workplace hazards. One of the biggest benefits is the amount of money an organization can save with a strong safety culture.
From employees to lawsuits, we'll walk you through 7 benefits of a strong safety culture.
7 Benefits of a Strong Safety Culture
1. Fewer Injuries
As an organization, the employees are your responsibility while they're on the clock. Implementing a culture of safety dramatically reduces workplace injuries and fatalities among staff.
It's not a good look on an organization when employees are constantly injured or killed during working hours. There are also a large variety of repercussions we will discuss below that come with large amounts of workplace injuries.
2. Less Time Off Work/Rehiring
With a healthy safety culture in the workplace, your organization will significantly reduce its amount of absenteeism. This means less time off for injury recovery on your team.
With more serious injury incidents or even death, it will eliminate your organization's need to rehire more frequently to replace missing workers. This saves a company thousands of dollars in recruitment costs and training to get a new employee onboarded.
3. Fewer Compensation Claims
Workplace compensation claims are one of the largest paid out coverages in America. This is due to the amounts that are awarded, and the length that they are paid out. In most cases, compensation claims can last anywhere from a couple of months to a couple of years.
This obviously adds to a large sum of money.
A large number of compensation claims can potentially bankrupt a company. Employers are required to carry workers compensation insurance in most states which covers wages and medical treatment for injured employees.
Premiums for employees will increase significantly if there are constantly claims coming in, potentially to the point where it's no longer affordable. Since in most states this coverage is mandatory, it may mean closing operations because of affordability issues.  Even though Texas doesn't require it, you could still be required to have a policy to meet requirements from a contract you entered into.
In states where there is no mandatory requirement to carry this type of insurance, employers may be paying out of pocket and additionally be sued. This is even more costly for organizations as there isn't an insurance company helping to payout these types of claims.
4. Fewer Lawsuits
Speaking of being sued, employers who do not have a good safety culture are exposed to a higher liability rate. Organizations can be sued for various things like negligence, which is a criminal charge to the company, and a big black mark against the organization.
Lawsuits cost companies money. From hiring and retaining lawyers, to eventually paying out the awarded amounts in court. A good safety culture prevents a large number of cases ever being created against the company.
5. Industry Recognition For Safety Culture
Organizations that are not only compliant with safety regulations but go above and beyond to maintain a culture of safety in the workplace get recognized.
The National Safety Council for example provides organizations with various awards and recognition based on their safety performance in any given industry. The U.S Department of Labor also provides rewards for successful and good safety practices.
These types of awards and recognition can be posted and boasted on company websites, job postings, and around the office so that individuals know the value of safety in the workplace.
Industry recognition is big because it gives your organization free PR and advertising without spending a dime on any marketing.
6. Easier Recruitment & Retention
Along with the recognition and free marketing that goes along with a strong safety culture, it largely influences recruitment and retention of potential future and current employees.
When potential employees are searching for jobs, they're not going to want to apply to the places that have a significant amount of injuries and deaths. They want to know that they will be safe going into work every day.
If they see that your organization is the gold standard for safety culture, they'll be much more interested in applying and learning more about you.
On the flip side, you have your current employees. By having a safety culture in place, an organization demonstrates to its employees that they value and respect them enough to ensure their protection. In turn, employees that are valued will stay the longest with an employer.
7. Employee Satisfaction
Employee satisfaction goes hand in hand with the point we mentioned above.
One of the biggest complaints that employees who quit working have is not feeling valued by their employer. If a company doesn't value their employees, they will quickly lose them.
By having a culture of safety, you are showing the employees that each and every one of them is a valued member of the company. Providing proper training, equipment, and guidelines gives employees confidence in the employer and in themselves to carry out the job.
This also boosts company efficiency levels by having employees want to put in their 100% effort for the company in exchange for being valued. Employees will have both job satisfaction, as well as enjoy working for the company to keep meeting and exceeding goals.
Importance of Building Safety Culture
By this time, you should see the added value and effects that a health safety culture has on an organization. The bottom line of each of the 7 points is the amount of money a company will save in legal fees, compensation, and recruitment expenses.
It should be a no-brainer why safety culture is the new business buzzword and why everyone is jumping on the train to implement their own.
If you have any questions about workplace safety and compensation or any other business insurance needs, contact Kicker Insures Me Agency  at (281) 487-9686 (call or text) to help you with any concerns.