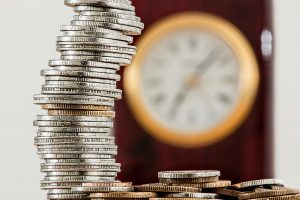 In 2017, American companies spent a total of $730 billion on business insurance in a single year. What is business insurance? Business or commercial insurance is an excellent way to protect your company's property against theft, loss, and more.
Business insurance also provides security against lawsuits, sickness, and damaged property. Here's everything you need to know about business insurance and why it's the right choice for your company.
What Is Business Insurance?
Do you need business or commercial insurance? For most companies, business insurance is an essential asset to their financial success. In fact, business insurance is useful because it keeps your company safe from stolen intellectual and physical property, as well as vandalism and work-related injuries and more.
The benefits of business insurance for companies based out of a person's home are endless. Most people think the same insurance that covers their house and car will cover their business, but that's simply not true. This is a common misconception.
Surprisingly, many standard home and auto insurance policies intentionally leave out business insurance. That's why you should buy business insurance for your home-based company as soon as possible, for several reasons.
For example, if a customer visits your home office and slips and falls on your driveway, your personal homeowners might not pay the claim.
If you are using a vehicle for your business, you need to let your agent know.  You may need to add an endorsement to your personal auto policy, or you might need to purchase a commercial policy for the vehicle you use. A typical auto insurance policy won't even cover your vehicle if you crash on the way to a work-related meeting.
Business Insurance Policies
Business insurance policies vary from company to company. That means it's important to select a commercial policy that is specific to your businesses sector, region, and staff size. It's also important to update your business insurance policy as your company changes.
In fact, the most popular commercial insurance policies for companies include:
Business liability policies are a smart way to prevent business costs related to medical bills and damaged property. Plus, liability policies can protect your company against fees related to legal obligations – whether you committed a crime or not.
If your company doesn't have a liability policy in place, then any financial expenses that arise from lawsuits are not covered in any way. For those who are looking to buy a liability policy, we recommend general, professional, or commercial liability insurance.
What's the real deal about business property insurance?
Business property insurance is a great way to safeguard your company against any physical damages that occur from natural disasters, such as:
Fire damage
Snowstorms
Water damage
Surprisingly, the Insurance Information Institute reports that a whopping 40% of smaller companies never open for business again following significant property damages.
That's why business liability and business property policies are key to maintaining your company's longevity.
Other Types of Policies
There are other types of business insurance, including:
Essentially, business auto insurance helps to protect your company if you or any of your staff members gets hurt in a car crash. This type of insurance can actually reimburse your for property damages and hospital bills too – even in the event that someone dies.
Commercial auto insurance is ideal if your company deals with vehicle rentals, product deliveries, or company cars.
Also, workman's compensation is the ultimate defense against costs related to injured or sick employees. Plus, this form of insurance policy provides financial protection against lawsuits from relatives of deceased staff.
What about commercial boat insurance?  Most aquatic vehicles qualify for boat insurance, including fishing, pontoon, and paddle boats. Not to mention yachts and pleasure cruisers.
However, commercial boat insurance does not protect the following vessels:
Canoe
Kayak
Personal watercraft
Business Owners Policies
Additionally, larger companies should consider investing in a solid business owners policy (BOP). If your company needs to get business insurance that covers property and lawsuits, then BOP is the perfect policy for you.
Why is BOP such a wonderful option for mid-size companies? It's easier to add workman's compensation and liability insurance in the future for your company with BOP.
Keep Your Company Safe with Business Insurance
When you own a business, things like loss, vandalism, or damaged property happen all the time. That's why business insurance is your company's best weapon.
Business insurance is also a great tool to use in case something bad happens like:
Natural disasters
Work-related injuries
Costly lawsuits
Whether your organization is large or small, business insurance is the key to making sure that your company stays afloat.
The bottom line is, business insurance is the only way to go for company's that want to protect their financial assets.
If you're a business owner who wants to buy commercial insurance in Texas, contact Kicker Insures Me Agency. Don't hesitate to contact us for a consultation!