In 2020, the IRS audited fewer than 2 out of every 100 taxpayers earning more than $1 million. To help you prepare for a commercial insurance audit, you need to understand what it is and why it's essential.
For instance, there are many different types of audits, so it can be easy to feel confused and overwhelmed by the amount of information online.
Instead of spending hours sorting through the information online, this article will guide you through all aspects of insurance audits with respect to your business and insurance.
After reading this, you'll be more prepared, so let's dive in.
What Is a Commercial Insurance Audit?
When you first take out a commercial insurance policy, the premium isn't always final. In most cases, the premium is an estimate for your business that can vary over time.
Depending on your business, your premium will be based on your past success and data. This way, the policy is based on predictions and estimates for your company.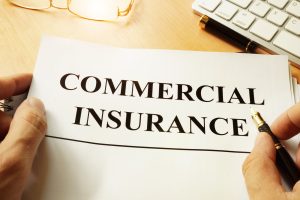 Like anything, things can happen, and these numbers can fluctuate from time to time. Even though this is a normal business process, it's important to maintain an accurate overview of your sale numbers and budget costs.
A commercial insurance audit aims to gather data from your business and analyze it to see if it matches your original premium. After this, the audit will determine the final amount of your premium.
To keep it simple, it's intended to ensure that all the numbers add up and accurately reflect the state of your business.
This kind of audit is typical for commercial businesses, so it's essential to plan in advance for them and be as accurate as you can forecasting your business success.
Ignoring insurance audit deadlines or appointments could result in paying more in charges or canceling your policy. Therefore, it's crucial that you follow the right insurance audit tips and stick to the timeline.
Preparing for Your Audit
Whether you've been audited before or this is your first time, it's essential that you prepare correctly for the process. Otherwise, you could overlook an audit element and start over again.
To prevent you from making errors and missing important details, here are some tips for preparing for your first or next commercial insurance audit.
Learn the Rules
Everyone potentially has a different insurance company, so the paperwork might look slightly different. That's why it's important to read the fine print and ensure you know all the rules before your audit. Of course, your insurance agent can assist with some guidance as well.
As a commercial business, you need to be aware of any contract you're signing and what you're committing to. Therefore, if you need to take a few extra hours to review the premium facts and data, feel free to take the time to do so.
It's better to take your time before hand to avoid spending time (or extra money) correcting mistakes after the audit.
Collect Requested Records
During an audit, some records and requests are automatically seen, but other pieces of information are not included. If the insurance asks for specific information, you must collect it promptly.
Things that you may be asked to provide are things like payroll and 1099's for subcontractors, past tax returns, other revenue data and your office square footage
Often, you'll have to ask accountants or other employees for additional paperwork for the audit. If you need to reach out to other colleagues for documents, you should do this as soon as possible.
It's important to give yourself enough time to ask for and receive the information to have it ready for the audit.
Just remember never to assume that everything is automatically included in an audit, and double-check the specifics.
Get Insurance Certificates for Subcontractors
Another important tip for commercial insurance audits is to have copies of insurance certificates for subcontractors. This is particularly important for employees who aren't covered by worker's compensation.
These certificates will prove that all your subcontractors have suitable coverage, so you don't have to have an additional premium for how much you paid them.
Organize an Appointment With Your Accountant
Before an audit, it's possible to review everything with your insurance agent or accountant. This allows you to ask questions about the process and clarify any doubts.
You don't need to work through all the documents alone; an experienced accountant or insurance agent will be able to help you so it's completed correctly.
It's vital that you don't alter any numbers or make corrections, as the audit needs to be accurate and trustworthy. Although, if you don't understand the documents requested, you can reach out to your auditor.
This way, you won't have problems forgetting information or being accused of inaccurate information.
Check Over Packages
If you've been instructed to send packages of documents to an auditor, you should review all the materials. Once you send off the package, you can't make any changes, so be careful not to forget any paperwork.
To help you stay organized, you can make a checklist off the instructions that the auditor gave you. You can place it on a board in your office or on an app on your desktop.
You can also ask a trusted business partner or colleague to review the package and check that everything is included before sending it off.
After you've been through a commercial insurance audit, you'll know what to expect the next time. But that doesn't mean that it can't be stressful…
So, you need to work with a reliable and experienced insurance company. Thankfully, our team specializes in helping businesses like yours thrive and protect themselves from legal issues.
Protect Your Business With the Best Insurance Agent & Policy
Finding the right commercial insurance can be hard and confusing, but having the right partner can make things so much easier.  Quality business relationships is like having the best supportive insurer to discuss audits and other business questions.
Whether you're expecting a property insurance audit or a commercial insurance audit, we can help you through the different stages of this process.
So you don't need to face the paperwork alone. We can help you collect the paperwork and look over your insurance premium with you.
Chat with us at (281) 487-9686 and get started quick and easy with a business quote form here.