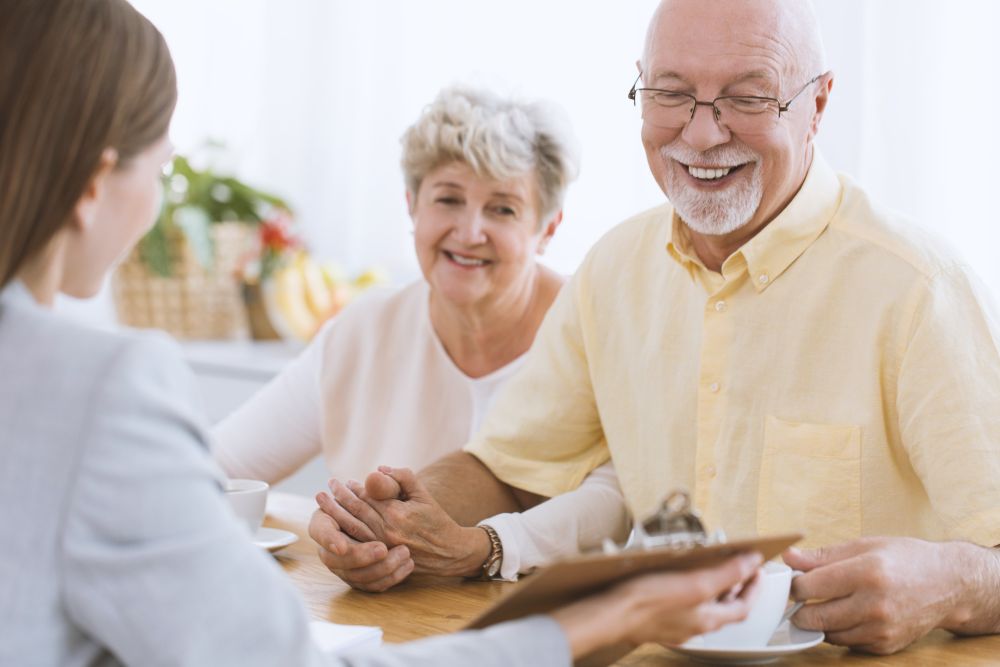 According to Fidelity Institutional, the average couple who turned age 65 in 2021 will need $300,000 to cover medical expenses in retirement. This estimate does not include long-term care (LTC). These expenses come at a time when income is usually decreased.
For most people, insurance is essential in retirement. Whether insurance to cover medical costs or help a surviving spouse or other family members survive financially after your passing. Here's a guide to the senior insurance products available and what you need to know about them.
Understanding Senior Insurance Products
Seniors have many of the same insurance needs in retirement as before retirement: home owners insurance, auto insurance, health/medical insurance, and life insurance. While home owners and auto insurance does not change much from pre-retirement to retirement, health insurance for seniors does. Life insurance needs may differ in retirement as well.
Medicare
When you apply for Medicare, you can get the original Medicare or Medicare Advantage. Here's an overview of what these are and how they differ.
Original Medicare vs. Medicare Advantage
Original Medicare is coverage managed by the federal government. Medicare Advantage is provided by a private company, but plans are approved by Medicare.
Regardless of how you get Medicare, it is comprised of Medicare Part A, B, and D. Private companies typically bundle these offerings. If you get Medicare through the government, you can opt to get one, two, or all three parts. The three main parts of Medicare are:
Medicare Part A
Medicare Part A is also referred to as Hospital Insurance. It covers a stay at a hospital, nursing facility, or hospice. It also covers some home health care.
Medicare Part B
Medicare B is the Medical Insurance component of Medicare. It covers some preventive care, doctors' services, medical supplies, and outpatient care.
Medicare Part D
Medicare Part D, Rx insurance, helps pay for prescriptions, shots, or vaccines. Depending on the plan, it covers some, but not all, name brands and generic drugs.
Medicare Advantage
Medicare Advantage is also referred to as Medicare Part C. It is a bundled, Medicare-approved alternative to the original Medicare. Medicare Advantage Plans must follow Medicare's coverage rules.
These plans include Medicare Part A, Part B, and usually Part D. They also may provide coverage that the original Medicare doesn't, such as hearing, vision, and dental services.
Medicare Eligibility
Three months before your 65th birthday, you can apply for Medicare Parts A and B. Optional, though probably a wise choice, is to sign up for Medicare Part D, the prescription drug program, once you have your Medicare Parts A and B in place.
Medicare doesn't cover all health care services and supplies. A Medicare Supplement Insurance (Medigap) policy can help cover some of the costs that Medicare doesn't, including copayments, deductibles, and coinsurance.
You will not need a supplemental plan if you have a Medicare Advantage plan. The supplemental plans cover what Medicare A, B, and D do not.
Long-Term Care Insurance
Many people think that Medicare covers any medical expense you incur after age 65. That's not true. Many services, like in-home help, are not covered by Medicare or are only covered for a specific period under certain circumstances.
Long-term care (LTC) insurance pays for needed help with activities of daily living, such as dressing, bathing, or getting in and out of bed when the service is required for an extended period.
According to SingleCare.com, about 70% of seniors will need some form of long-term care. That's why planning for long-term care costs should be part of financial planning, especially as you near retirement and in retirement.
By the time you need long-term care, it will likely be too late to buy it. Most carriers only approve applicants under the age of 75 and those who don't have any debilitating condition. People who choose to get long-term care insurance typically do so between 55 and 65.
Life Insurance
If you're closing in on retirement or already retired, you may think you don't need insurance at this stage in your life. Many of your financial responsibilities may be behind you. So, why do seniors need life insurance?
Life insurance can provide a financial safety net and peace of mind for aging adults. Rather than worrying about costs that may occur late in life or once you're gone, you can enjoy your senior years.
There are two types of life insurance for seniors to consider. Here's how each type can benefit you in retirement.
Permanent Life Insurance
Permanent life insurance, also known as whole life, is typically bought during your working years and carried into retirement. However, there are a few instances it might make sense for someone 50+ to purchase whole life insurance.
First, whole life insurance can cover the cost of your funeral, so loved ones don't bear the burden. Second, if you have a disabled child who might need care once you're gone, whole life insurance could cover these costs. Finally, if you'd like to leave a legacy once you've passed, such as a large donation to a favorite charity, you could do so with a whole life policy.
Term Life Insurance
Term life insurance provides temporary coverage, perhaps for 10 or 20 years. It's ideal for people with temporary financial responsibilities, like a mortgage or other debt. It can also provide income for a spouse if you pass.
If you're on a fixed retirement income, some senior life insurance policies provide fixed premiums and death benefits. This can help prevent unexpected premium increases from becoming unaffordable.
What Senior Insurance Products Do You Need?
Your insurance needs change as you age. Medical insurance especially is much different in retirement than pre-retirement. You want to make sure you get the right coverage in place while you are eligible to get it.
An independent insurance agency specializing in senior insurance products can walk you through all options, whether you're buying it for yourself or helping an aging loved one. Kicker Insures Me Agency is one of these independent insurance agencies and we look forward to helping you navigate senior insurance and how to fill the gaps in your insurance needs.
To learn more about insurance options for your senior years or get a quote, contact us today.