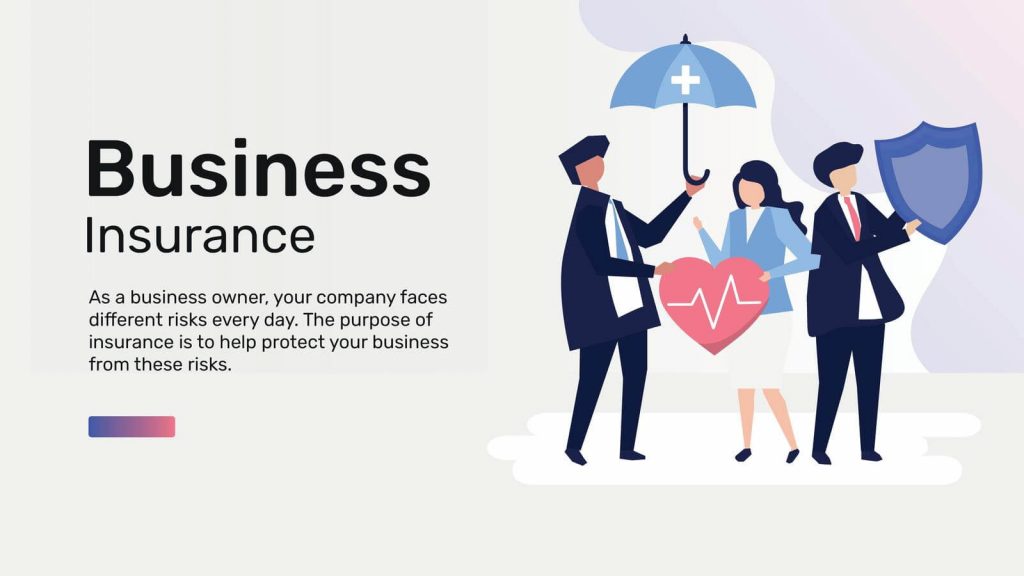 Are you looking for ways to protect your business from risk?
You're in luck because we offer various business insurance coverage by various insurance providers, to help. These insurance carriers provide a safety net that covers various emergencies and risks. They do so without breaking your budget.
Even so, you might be curious: what does business liability insurance cover? The answer is within this guide. Read on and learn how this insurance can save your enterprise.
Types of Business Insurance Options
As a business owner, you have several types of business insurance coverage to choose from. Consider the following:
1. Professional Liability Insurance
This liability insurance protects your business from negligence claims. It's usually because of various mistakes and performance failures. Each industry has unique concerns you can address using this coverage.
2. Property Insurance
In the event of natural disasters, property insurance covers various business assets. This includes your furniture, inventory, equipment, and signage. While this insurance applies to theft, it won't cover destructive events like floods, so you'll need a separate policy for that.
You must avail of a separate policy if your business is at risk for these disasters. The same applies when you're a victim of cyber-attacks and other cybercrimes. Invest in a cyber insurance policy to protect your online assets.
3. Product Liability Insurance
Are you a product manufacturer? If so, investing in product liability insurance is a must.
It protects your business if lawsuits happen. In most cases, it's because of unintended damages toward your buyers.
4. Vehicle Insurance
Get vehicle insurance for any vehicle operating for your business needs. Your bare minimum is third-party injury insurance.
Maximize your investment with comprehensive automobile insurance. It covers the vehicle involved in the accident too.
The good news is that your employees' personal insurance will cover their cars. An exception is when they use it to deliver your goods and services for a fee.
5. Business Interruption Insurance
Experts may refer to this insurance type as "business continuation." It's a crucial insurance policy if your business has a physical location. This includes American retail businesses and other manufacturing companies.
This insurance compensates your enterprise when losing income. It only applies when unexpected events disrupt your business's typical workflow.
Advantages of Business Insurance
Now you know the types of insurance that can cover your enterprise. When you avail of these policies, you gain the following benefits:
1. Law Adherence
American law requires your business to have various insurance policies in place. If you have employees, you must insure them with workers' compensation. It depends on your state's laws.
If you fail to do this, you could face fines as well as face civil or criminal penalties. Worse, your business won't get public contracts and receive cease and desist orders. These will cost more than paying for your insurance policy.
2. Lawsuit Protection
Your small business will likely go under if you get into a lawsuit or liability claim. Sometimes, all it takes is an accident, a broken contract, or a disgruntled former employee. Without insurance, winning the lawsuit means nothing if you pay for legal defense.
Getting liability insurance gives you peace of mind and allows you to concentrate on more important business matters. Don't let ridiculous lawsuits stop you from achieving success.
3. Maintain Business Stability
As said above, you can get business interruption and property insurance policies. These will help you recoup your lost profits when your business needs to close. Your insurance provider pays what your company usually earns.
It means paying for various normal operating costs like rent and utilities. When your company expands, alter your policy to pay employees during business downtime. Some policies can pay people up to a year.
4. Credibility
An insured business looks more credible to potential customers. It lets them know that it's safe to conduct business with you. In case things go wrong, you have a method of compensating them.
You can even include it on your signage. "Licensed, bonded, and insured" is always a great indicator for people. It will build their trust, making your business grow faster.
5. Employee Protection
Your business's most valuable asset is your employees. Protecting them from untoward situations will pay your business dividends. Aside from workers' comp, get disability coverage to protect your workers better.
If you protect your employees' well-being, you're protecting your business too. It lowers the risk of getting into lawsuits and other liability claims.
6. Employee Retention
Insuring your business allows you to become more attractive to qualified employees. As said above, your employees are your greatest asset. If you have proper insurance policies, your most tenured workers will have more reason to remain loyal to you.
Otherwise, you'll lose an otherwise great employee to your competitors. Worse, these disgruntled employees will be vocal about their negative experiences. It discourages other people from applying to your business.
7. Future-Proof Your Business
No business owner has clairvoyance to predict future events. Natural disasters, injuries, and lawsuits never happen in an ideal world. However, the reality is harsh, and these things can happen when you least expect it.
For that reason, it's better to prepare for the future. It's impossible without getting proper business insurance.
8. Fulfill Contract Requirements
Sometimes, various contracts require you to carry insurance. In most cases, you'll ask for financing to start your small business since it covers all costs that come with it. Your loan agreement comes with insurance requirements.
If you work with clients, some may ask you to carry insurance. Their contract will specify which ones you need. It's to help them recover from unexpected problems along the way.
Are you renting your business facility? If so, carrying insurance is a must since your landlord's policy won't cover it.
Get Your Business Insurance Today
Business insurance is one of the most significant factors affecting your business success. If you want to ensure your success, take the necessary steps to protect your business. Invest in insurance and cover your hard work should things take a turn for the worst.
Would you like to discuss your insurance options with professionals? If so, contact Kicker Insures Me Agency and let us help.