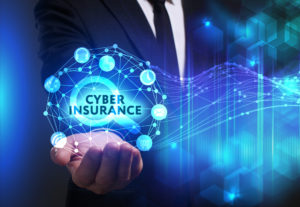 The average cost of a data breach has soared to $3.86 million. Many companies end up paying much more. This is true especially when penalties from laws like the GDPR are factored in.
In this environment, it's not enough to have a good cyber security policy. You also need to think about cyber insurance for your business.
The idea of cyber liability and the insurance policies that protect you from it are still rather new. What are the risks you're facing, and how can the right insurance protect you? This guide will walk you through the answers.
Increasing Risks and Cyber Liability
There have been many high-profile and record-breaking breaches in the last few years. The Marriott breach may be the largest ever. Many others have nabbed headlines around the world.
Cyber security is now front and center for many business leaders. Even small business owners are aware they're not immune. In fact, 43 percent of all attacks target small businesses.
The move to digital environments and remote work over the last few months has only increased the risks facing businesses. More people are accessing business servers, email, and more via personal devices. Those devices may or may not have proper security in place.
Your employees may also be unaware of the types of risks they face. They may not remember to log out or they may forget to install a firewall. They might access sensitive data over public WiFi.
All this can lead to breaches, which can compromise your business. You may face lawsuits or need to compensate customers. You may need to pay to fix the breach and do damage control.
You may even face a loss of business after a breach. Customers' confidence in your business may be shaken. New customers will look elsewhere, and even loyal fans may decide to work with someone else.
It's easy to see how this could quickly add up to millions of dollars. Even the largest corporations will take a hit to their bottom line. Many businesses will find they're unable to recover financially.
That's where a cyber insurance policy can help.
What Can Cyber Insurance do?
Cyber insurance coverage helps your business manage the damage caused by a breach. It works in a similar way to business liability insurance.
The right coverage will help you pay for any services or security tools you need to correct the problem. This could include an IT team working overtime to patch the hole.
It might also cover the costs of a forensic investigation. The investigation can help determine when the breach occurred, as well as which systems and data were compromised.
Cyber security insurance may also assist you with the costs of managing the breach. This may include the costs of a PR team to manage public relations.
It might also include compensation for security services to provide to customers. This might mean providing identity monitoring services for a certain period.
Cyber insurance may also protect you against lawsuits. It can also assist with paying compensation or damages to those affected by the breach.
Protecting Your Business
More than anything, cyber insurance helps you protect your business. You've already taken steps to create a great cyber security program. You could still end up on the hook if something does happen.
With the average cost of a data breach already so high and trending higher, few businesses can afford a breach. They may find themselves bankrupt, in a cash flow crunch, or deep in debt.
Even if the initial costs of the breach don't cause the business to fold, the loss of customers may. Breaches do much more than financial damage. They also hurt your reputation.
Public perception of the business may change. People may decide they no longer want to do business with you because they feel unsafe. New customers may choose one of your competitors, especially if they think that the company has better cyber security.
Cyber liability insurance can help you react the right way to a breach. It can also help you manage public perception of your company. When people see that you're doing everything you can do to help, they're less likely to look for alternatives.
Cyber insurance may help you keep more of your customers as you recover from the breach.
Part of a Great Cyber Security Strategy
Cyber insurance shouldn't be the only step you take to secure your business. Training your employees on how to safely access company servers and data is key. That's more true than ever in an era where remote work seems like the next normal.
Develop policies and encourage employees to follow security protocols. You should also update systems. Encourage team members to change their passwords often.
You can also set minimum requirements for security on personal devices. You might also offer company-issued technology to improve security.
Even when everyone is aware and taking precautions, breaches can still happen. That's where cyber liability insurance comes into play.
As risks continue to increase, it's more likely that your business will someday face a breach. The reality is that most businesses have already faced an attack of some sort.
You already have several kinds of business insurance because you see value in them. Cyber crime is going to continue to be a risk for the foreseeable future. New technologies mean those risks are always evolving.
When the risks are this clear, adding cyber insurance to your cyber security strategy is just a smart move.
Protecting Your Business Future
Cyber insurance is an excellent investment for almost any business. As the risk of cyber crime continues to increase, businesses must take every possible precaution. The right insurance policy can go a long way to protecting both your business and your customers.
Ready to get started with cyber insurance, but not sure what to look for? It's time to get in touch with our expert team. Kicker Insures Me Agency can help you discover your options and find the right policy to protect your business.