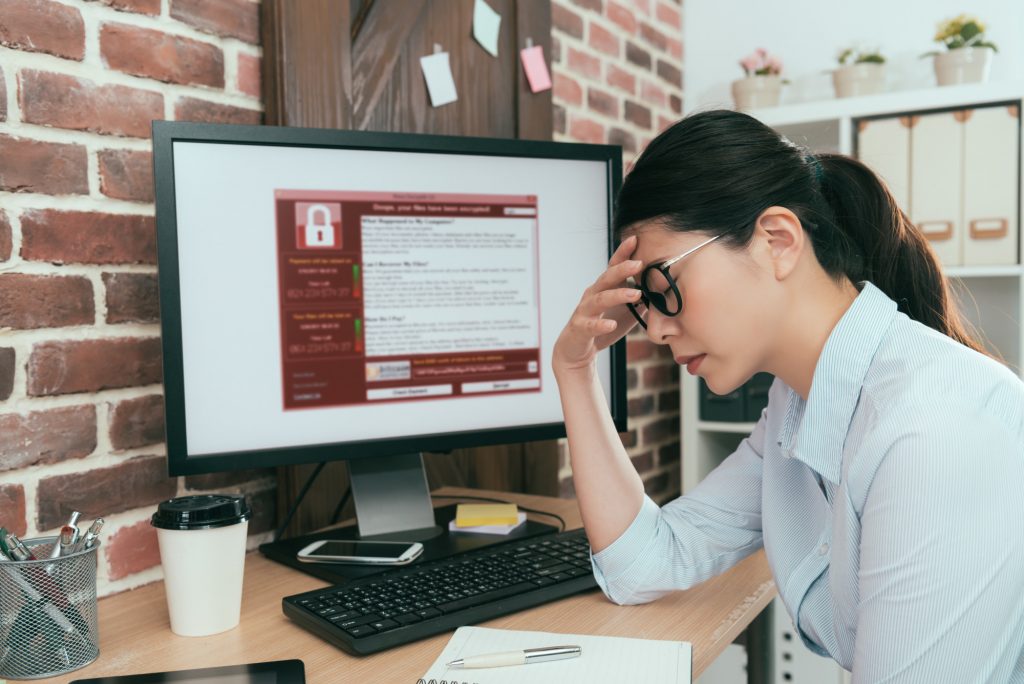 Small businesses made up 43% of all data breaches in 2019. Yet, despite the threat, only 28% of small business owners know how to respond to a cyber attack.
Are you ready to respond to cyber threats? Have you taken enough precautions to protect your business?
Cyber security is critically important for all small businesses. However, it's especially important if your company has remote workers.
Small businesses are twice as likely to hire full-time remote workers. You need cyber security as a key component of your business strategy.
Learn more about the top cyber liability threats for your business and what you can do to defend yourself.
Top Cyber Liability Threats for Small Business
Small business owners with remote employees face increasingly sophisticated cyber threats. Knowing the most common tactics helps you make an effective plan to defend your business.
Phishing
Phishing is a type of social engineering. It manipulates users into downloading harmful content or giving the attacker sensitive information.
Phishing scams are more and more convincing. Attackers impersonate legitimate business contacts or other trusted sources.
Email has long been the primary source of phishing attacks. Fake websites, SMS messages, phone calls, and voicemails are other ways attackers contact their targets.
Malware
Malware is a broad term for malicious code or software. It includes agents like trojans, viruses, spyware, and adware.
Malware lets attackers access your devices to slow them down or stop them from working. Hackers use it to get access to your network. They can steal your data or destroy it.
Malware usually comes from malicious downloads, spam emails, or connecting to an infected device.
Ransomware
Ransomware is a specific type of malware. It encrypts your data so you can't use or access your information. The attackers then force you to pay a ransom to unlock your data.
Ransomware attacks can target individual employees or the entire business. Ransomware is one of the most profitable forms of attack for hackers. It often spreads through malicious downloads in phishing emails.
Data Breaches
A data breach is when an attacker steals sensitive data from your system. The attacker can be someone external to your business or an insider.
Data breaches can result from point-of-sale (POS) systems or network attacks. Hackers can take advantage of weaknesses in your online security. They can also use social engineering to trick an employee into giving them access to the system.
Compromised Passwords
If your employees use passwords that are weak or easy to guess, your data is at risk. Reusing passwords for multiple accounts makes the accounts more vulnerable to attack.
Employees entering their login credentials on fake websites is the most common way to compromise passwords.
Defending Against Cyber Threats
A combination of several strategies will help you defend your business against cyber threats. Robust cyber security policies for employees and cyber risk management business practices allow you to operate your business more securely.
Implement Cyber Security Training for Employees
A robust defense depends on your employees. Therefore, building a cyber threat awareness and online security culture is critical. Understanding cyber risks and appropriate security practices are particularly important for remote employees.
Consider implementing an IT security training program as part of onboarding new employees. You can offer refreshers on an annual basis. This gives you the chance to update the content for the latest threats and any new security practices.
Make Employee Network Connections More Secure
You can take several steps to ensure your remote employees connect to your network more securely. First, use company-issued hardware when possible. You can ensure computers and mobile phones have enough protection software, encryption, and password protection.
Second, provide your remote employees with virtual private network (VPN) software on their devices. A VPN keeps your employees' online traffic secure even when using public WIFI.
Third, implement multi-factor authentication for accessing your network. Multi-factor authentication uses techniques like texting a numeric code to an employee's phone. The employee must enter the code along with their username and password.
Finally, use password management software to ensure your employees use complex passwords. Passwords that are easy to guess or the same password for multiple accounts make it easy for hackers to access your system.
Update Your Software and Network Regularly
Consistently updating firmware and software ensures you have the latest security configurations and patches. This is especially important for remote access technologies. It addresses security threats like viruses and malware.
Replacing outdated hardware also helps keep security features up-to-date.
Backup Your Data
Backing up your business data helps you recover if you're the target of ransomware or other cyber attacks. Your small business needs regular backup with storage in offline locations.
A consistent backup strategy helps your business ensure continuity during outages, whether they're from a cyber attack, natural disaster, or other cause.
Cyber Insurance Offers Protection
Even with the best cyber defense strategy, your business could still be at risk. Cyber insurance gives you the added security you need.
Cyber liability insurance should cover the liability of your business for data breaches. It helps protect you against the costs and potential lawsuits that can come from the loss of sensitive data like:
Social security numbers
Credit card numbers
Account numbers
Driver's license numbers
Health information
Most general liability insurance policies exclude cyber liability.
What Does Cyber Insurance Cover?
Cyber insurance covers damage to your software systems and the data itself. It may include coverage from damage due to social engineering.
A cyber insurance policy will help pay your legal costs. It will help with the expense of notifying customers after a data breach. It will also help with identity recovery protection for affected customers.
Cyber insurance enables you to recover compromised data and repair your IT systems.
Protect Your Small Business Against Cyber Liability
Your small business is at risk from an increasing number of cyber threats. From phishing scams to ransomware, you need a well-planned strategy to protect yourself, your business, and your customers. The final piece of your cyber security is cyber insurance.
Kicker Insures Me Agency can help you find the best cyber liability insurance for your business. We're a fully independent agency. We have an in-depth knowledge of multiple insurance products, companies, and guidelines.
Your business is unique, and we'll treat you that way.
Contact us today for a free quote and policy review. We appreciate the opportunity to service your insurance needs!