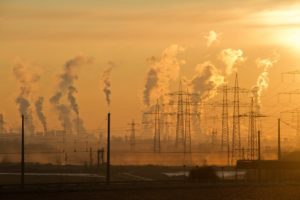 A staggering seven million people — that's how many lose their lives due to air pollution alone.
In the US alone, diseases related to air pollution claim the lives of over 100,000 people. These diseases include heart attacks, strokes, and lung ailments among many others.
Take note that these statistics are only for air pollution. Many other diseases and lives lost result from land and water pollution.
Pollution, however, doesn't only come from huge factories and massive facilities. Almost, if not all businesses produce some level of pollution.
This is why all businesses should consider getting pollution liability insurance. In fact, this coverage is a requirement for many commercial and industrial activities.
The question is, what exactly is pollution liability and why do you need coverage for it? Does your business even need this policy?
We'll answer all these questions in this post, so keep reading!
What Is Pollution and How Big of a Problem Is It?
Pollution occurs when harmful materials get introduced into the environment. These dangerous materials are what we call "pollutants", or in some cases, "contaminants".
Air pollution, which claimed 30,000 lives in the US in a single year, is one of the most common types of pollution. In 2017 alone, it resulted in a loss of 147 million years of "healthy life".
Water pollution is also a huge problem, affecting almost half of the rivers and streams in the US. 31% of the nation's streams are also too polluted to swim in or fish and drink from.
The US also produces tons of land pollutants — a whopping 12% of the world's total municipal solid waste. That's a lot, considering that the country only accounts for 4% of the world's population.
There's also light pollution, which results from the use of "man-made" lights. In 2019, the US used 216 billion kWh of electricity for lighting alone. The thing is, the use of excessive lights affects the natural cycles of both humans and animals.
What Then Does Pollution Liability Insurance Have to Do With Your Business?
Any business activity that creates pollution is at risk of pollution liability. Especially companies that deal with hazardous materials or waste. Examples of such industries are gas, oil, construction, manufacturing, and excavation.
Pollution liability insurance protects against claims of pollution damage caused by your operations. This policy covers bodily injury and property damage claims related to pollution. It may also cover the cost of cleaning up contamination caused by toxic materials.
Pollution liability safeguards you from liabilities that may arise during and after operations. Meaning, it protects your business while you and your people are completing a job. If a pollution-related liability comes up after the job, your policy will also cover you.
Pollution Liability Coverage Isn't Included in General Liability Policies
Up until the mid-1980s, general liability insurance policies included pollution coverage. In 1985, however, the ISO introduced the "Absolute Pollution Exclusion". This led to GLI policies excluding coverage for pollution claims.
This is why businesses need to purchase a separate pollution liability. If your operations produce any type of pollutant, you need this on top of a business insurance policy. Even the most comprehensive contractors' insurance may also exclude pollution liability.
Does Your Business Really Need This Coverage?
Pollution liability isn't limited to factories, gas or oil companies, and chemical facilities. If your business uses any type of chemical that can harm the environment, then you need this policy.
For instance, cleaning agents used in laundromats can be a pollutant. The same goes for the cleaning aids used by home and commercial cleaning services. Parlors, salons, and spas also use environmentally-unsafe chemicals.
Garages, auto salvage yards, and junkyards are also rife with hazardous waste. If your business deals with such materials, you need to get a pollution liability policy.
Manufacturing and construction contractors are also at risk of pollution lawsuits. Not only do their activities use chemicals; they also produce hazardous emissions. Moreover, these sectors also create a considerable amount of hazardous waste.
Plumbing, heating, and air conditioning contractors should also have pollution liability coverage. Accidents in plumbing work, for instance, can result in sewage contamination. Incorrect installation of HVAC systems can also cause indoor air pollution.
The beverage sector also produces toxic waste that can contaminate land and water. The ingredients alone in beverages like wine and distilled spirits can become pollutants.
For instance, to produce one liter of tequila, manufacturers use 10 liters of water. This water, however, goes through treatment and ends up as industrial waste. This wastewater can then contaminate streams, rivers, and lakes.
Dairy farms are also at risk of pollution lawsuits from their generated manure alone. A 200-cow dairy produces the same amount of nitrogen that the sewage waste of a community of 5,000 to 10,000 people does.
What's Included in a Pollution Liability Policy?
Most standard pollution liability policies cover legal defense fees and clean-up efforts. Legal defense fees include lawyer's fees and other costs that may arise due to a pollution claim. If the law requires you to clean up contaminants, your policy should help cover part of the costs too.
Many policies also cover catastrophic and non-catastrophic events. Catastrophic events may include fires or explosions that lead to pollution. Non-catastrophic events are cases wherein pollution happens over a period of time.
Clean-up companies, such as those that offer remediation services, may need special coverage. One example is the errors and omission coverage. This provides coverage in case they wrongly declare a property as pollutant-free.
Protect Your Business Now
There you have it, your complete guide to pollution liability insurance. As you can see, most businesses need it since almost all activities create pollutants. So, no matter how small your business is, you likely need this policy.
Besides, you want to make sure that your business won't end up harming anyone. In the event that it does, then you should take responsibility. This insurance will help you do just that.
Ready to protect your business and the people it serves? Then please feel free to get in touch with us or call/text us at (281)487-9686 now! Kicker Insures Me Agency in Pasadena will be more than happy to give you a quote for all your business insurance needs!