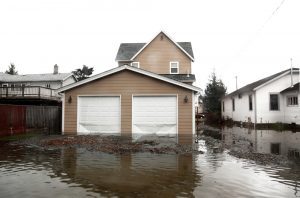 The United States has suffered flooding in the last few years that has cost billions in damages, not to mention the amount of damage that the Gulf Coast has suffered recently. Hurricane and record rain have been major factors in homeowner's damaged property and content.
Not everyone thinks about flood insurance until after the disaster has struck. Yet it's very critical for the protection of your home. So, what does flood insurance cover? Keep reading and find out the benefits of getting flood coverage and why it's a must.
Do I Need Flood Insurance?
Your first question is most likely "do I need flood coverage?"
It all depends on where you live. Is your house in an area that rarely sees too much rain? Or do you live in a high-risk area? Living someplace close to the coast or large body of water can put you at risk for flood damage. Even if you are not in a "flood zone", you shouldn't only rely on that fact because you live on the Gulf Coast and storm surges as well as large amounts of water can happen anywhere. It's better to be safe and protect your home and contents than worry about how to rebuild your home without flood insurance.
What Does Flood Insurance Cover?
It's good to know what the National Flood Insurance Program will cover after a disaster. Here's a list of damages that having flood insurance will help cover during worst case scenario.
Important House Systems
Insurance will cover essential housing systems. These essentials include:
Air conditioning and heat systems
Water heaters
Sump pumps
Water tanks
Solar energy systems
Electrical systems
Plumbing
All these systems are critical to the modern running of a home and should have protection.
Household Appliances and More
House systems are not the only things essential for the running of a home. Appliances are also covered because they're critical. Here are the most common appliances that get covered:
Refrigerators
Stoves
Washer/dryer units
Dishwashers
Freezers
Appliances are not the only things covered. Flooring and window treatments are also protected. Garages, built-ins, and wood are also on the list.
Personal items such as clothing and electronics are part of the insurance coverage as long as you have Contents coverage. Different policies will take care of personal items up to a specific amount. Be sure you get started on your home inventory via our mobile app so you are prepared, just in case.
What Does Flood Insurance Not Cover?
The list of non-covered items is much shorter than that of the previous list, especially for flood insurance. Though, it's still important to be aware of what you won't have covered.
One of the most crucial distinctions in what is, and is not covered, is more on the line of what the coverage limits are. Your contents coverage, for example won't cover the replacement of antique furniture at its value, but that of a reasonable replacement. With regard to replacing the structure of the property, it won't replace cheap crappy shag carpet with hardwood floors, but only provide you with a value for that shag carpet. So, it is important to have receipts of what you have recently bought to show it's value, if needed to share with your adjuster.
Also, the policy won't cover anything that exceeds the amount agreed upon. Each policy has its own deductible and cap on the value awarded after a natural disaster. For a single-family household, $250,000 is the cap.
More Insurance Information
The next time someone asks "what does flood insurance cover" you'll be able to give them an idea. Now that you know the basics, contact the Kicker Insures Me Agency to get more information or to get your free quote. Or, you can go online to get your flood insurance quotes on our website.
Want to read more? Check out our post about homeowner's policies or contact us today at (281) 487-9686.