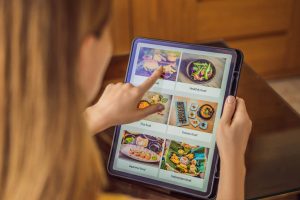 Whether you call it ridesharing or ride-hailing, you're not alone if you've used this service to travel across town. At least 36% of people in the U.S. have used a rideshare service at least once.
Don't forget about the delivery services you use—Door Dash, Grubhub, and the many companies that offer package delivery services.
It's one thing to use a delivery service. If you're considering working for one of these businesses, you'll want to know what type of auto insurance is required to use your vehicle.
Before you agree to be a service driver, take a minute to learn more about auto insurance for delivery services (food delivery, shuttle or ride share).
Should You Rely on Your Personal Auto Insurance?
Many aspiring delivery drivers ask whether they need additional coverage if they use their vehicles for work purposes.
Drivers for delivery service companies, such as Uber and Lyft, work as independent contractors. Even so, drivers must follow the rules provided by the delivery service.
Generally, you must carry auto insurance paid for by you, not the business. Some aren't fussy about the type of policy you hold as long as you have proof of insurance. Others have specific requirements regarding auto coverage while delivering for them.
While a specific delivery service may not care about who you use for insurance or the type of policy you hold, your insurance provider does care. If you use your car for delivery services—or any other business—you need commercial auto coverage.
If you have an accident while delivering and only carry personal auto insurance, you're putting yourself at risk for multiple legal and financial problems.
A Common Misconception About Car Insurance
You're now aware that you need a commercial auto policy to use your vehicle as an independent contractor, regardless of the type of business. It's a common assumption that delivery companies provide car insurance for drivers.
There is some truth here. However, you'll want to read the fine print.
For example, even if you have car insurance, Uber maintains commercial auto insurance for independent contractors. Uber's commercial auto policies protect drivers while using the Uber app to provide ridesharing.
Lyft car insurance works similarly. Coverage works while the app is on, the driver is waiting for a ride request, or the driver is picking up and transporting passengers.
When you turn the app off or are unavailable for ride requests, coverage reverts to your personal auto policy.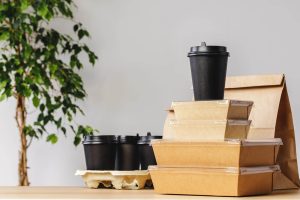 Many drivers assume they're covered regardless of app status or availability. Understanding your coverage periods will help minimize issues should you need to file a claim.
Food Delivery and Auto Insurance
Like ridesharing companies, food delivery businesses require drivers to carry insurance. Door Dash, Grubhub, and Uber Eats all provide some type of commercial insurance for drivers.
Most people don't realize that while these policies cover damages, you're liable for, they don't cover damages to your car or injuries you incur while driving for them.
You may also find that filing a claim with the delivery service insurance provider isn't without complications. Some policies only apply when you're on an active delivery.
Others force you to file a claim with your insurance company first before you can file a claim with them. Your insurance company would need to deny your claim, or the food delivery service commercial policy does not cover you.
Another thing to be aware of is coverage periods. We'll cover those later in the article.
What Type of Insurance Do You Need?
In addition to your auto insurance coverage, you'll need commercial auto coverage if you work as a rideshare or delivery driver. This is not your regular auto insurance—but that doesn't mean you don't need your personal auto coverage.
Be aware that you'll often hear business and commercial coverage used interchangeably.
Depending on how you use your vehicle, you'll need either business use or commercial coverage. What's the difference?
Business Use Coverage
Many insurance companies allow customers to add business coverage to a personal auto insurance policy. This type of insurance covers the business use of your car.  For delivery drivers who work part-time, this coverage may be sufficient.
Commercial Coverage
Perhaps you only plan to deliver for one business. If you're sure you will remain exclusively with one service, ask your insurance specialist about a commercial policy.
Each delivery business sets up its own policies regarding insurance requirements for drivers. Things vary depending on the type of service provided. Next, we'll talk about different coverage periods.
Tip: In this business, you'll want to ensure your commercial policy includes uninsured motorist coverage.
Coverage Periods for Rideshare
One of the more complicated issues drivers face is knowing how each delivery business handles coverage periods. Generally, companies like Uber and Lyft use three coverage periods.
Here's how the 3 coverage periods work:

Period 1
During this coverage period, you're available to accept a ride request. You're either driving or waiting. If you cause an accident, you have limited liability coverage through the delivery service.
Period 2
Once you accept a ride request and are en route to pick up, you move into the second coverage period. If you have an accident, you'll have liability and, possibly, collision and comprehensive coverage.
Period 3
The coverage period starts when the rider enters your vehicle. It ends when the rider leaves the car. You may have liability, collision, comprehensive, and other types of coverage.
In most cases, before you're eligible to file a claim, you must present a denied claim from your personal auto insurance provider. If you don't have business or commercial coverage, your provider will likely deny the claim. You're eligible to file a claim with the company at that point.
Tip: The term limited liability coverage here only relates to auto insurance, not the type of liability insurance used for businesses.
Need Auto Insurance for Delivery and/or Rideshare Services?
Working as a rideshare or delivery driver as an independent contractor is a popular side hustle for many people. Getting the correct type of insurance helps ensure your success as a delivery driver and minimizes your risk.
The Kicker Insures Me Agency team understands all the nuances of personal and commercial auto coverage. We'd love to help you set up your auto insurance for delivery drivers.
Reach out today for more information or to speak with one of our experts. Call/text us at (281) 487-9686 or get an Online Quote here.