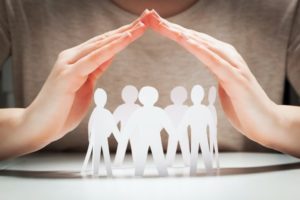 Are you looking to get health insurance for your entire staff? Do you wonder if there's a way to save money on setting up insurance for so many people? If so, then you need to look more into group insurance for your company.
Doing so can offer you many different benefits. It can save you money, help your staff maintain a healthy lifestyle, provide tax incentives for your employees, and much more. In terms of providing insurance, group coverage is a no-brainer.
See below for several benefits of group insurance and why you should consider it in your plans when opening enrollment.
What Is Group Insurance?
For those of you unfamiliar with the term, group health insurance (also known as group coverage) is when an employer provides its employees with health insurance. The term individual coverage applies to any situation in which the employee would buy their own separate policy.
It's easy to understand the process. You (the employer) set up group coverage through a trusted group insurance provider and pay for it as well. Employees will make their own separate contributions to their specific policies, which can be set up to be taken out of their paycheck.
Group insurance has evolved significantly in the past few years alone. You're no longer forced to go with the traditional HMO or PPO health insurance plans. Now you can unlock the perks of a health savings account (HSA) compatible plan for your staff, helping them save and use the money towards their deductibles.
The best part is that group insurance doesn't only apply to health insurance. You can invest in group dental insurance or group disability insurance as well. It provides a major benefit to your company and will show them how much you care for them and all of their family members' well-being.
The Benefits of Group Insurance
Odds are that you've already identified a few major benefits of investing in group insurance for you and your staff. See below for many of the benefits explained in further detail.
1. Attracts Top-Tier Talent
Understandably, companies spend a majority of their time focusing on ways to compel clients to invest in their brand rather than their competitors'. However, it's just as important that you focus on attracting and retaining top-tier talent for your staff.
Doing so can give you a competitive advantage and establish you as a leader in your industry. To win over the hearts of the best and brightest employees, you need to show them what's special about your company through action.
Group insurance is a great way to separate your brand. It shows that you genuinely care about your employees and are willing to invest in them. You don't want to just use them to make money, you want your company to help make their lives better.
2. Helps Save Money
Say no more, right? If there's a way to save money, then you're all for it. The best part is that group insurance not only helps you save money but your employees as well.
By investing in group insurance, you're helping your employees avoid paying a hefty amount of their salary towards health insurance coverage for their families. You'll be giving them a connection to insurance with great coverage.
It helps the employer save money by lowering the premiums you'll be paying. This allows you to cover the health insurance of all your employees and save a tremendous amount of money over providing individual policies for each staff member.
Better yet, you won't sacrifice quality for quantity. Group insurance offers great coverage and features like HSAs that allow employees to set money aside towards their deductibles.
3. Healthier Work Environment
The mental, emotional, and physical health of your employees is nothing to scoff at. They each play a pivotal in not only your staff's production but their overall well-being inside and outside of work.
By investing in group insurance with great coverage, you can ensure that all of your employees are receiving the assistance they need. This can help them recover from injuries, work through depression, and learn how to cope with stressful situations at work.
Studies have shown that high stress is the number one reason that an employee's health and productivity declines. Don't let your organization be a statistic.
4. Access to Help
Surprisingly, there are a significant amount of employees that have health insurance but don't use it effectively. If a person doesn't have health insurance offered through work, they're highly unlikely to purchase an individual policy.
Your company's investment in group insurance helps give staff members access to better care from highly-trained professionals, regardless of what they're working through.
Without health insurance in place, many of them will never actively look for care. Unfortunately, that means a gradual decline in their health.
5. Tax Incentives
Last but not least, group insurance is viewed as a major tax incentive by the IRS. They are willing to hand out small business health care tax credit to any company that contributes towards employee health insurance.
You'll be given money back for what you spend taking care of your employees. This can provide a huge financial relief for your employees and, in turn, for your business as well.
Unlock the Benefits of Group Insurance for Your Staff
Now that you have seen all of the different benefits of group insurance and what it can do for your staff, be sure to find the right provider.
Be sure to read this article for more information on why it's so important to have a safety culture embedded in your organization moving forward.
For more inquiries, please be sure to reach out via our contact us page or call/text us at (281) 487-9686 and we will be happy to assist you further.