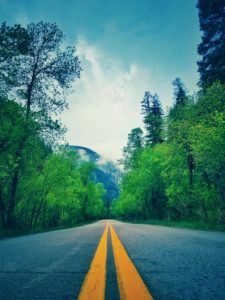 The average cost of auto insurance in the United States is $1,502 per year. In Texas, the average annual premium is $1,427.
The cost fluctuates from state to state and city to city. Local factors like traffic and crime rates can affect the final price.
Buying car insurance feels like learning a new language. Most people don't know what coverage they have on their vehicles. They skip the learning curve and choose "basic" auto insurance to save time and money.
Basic car insurance is often defined as what your state forces you to buy. But, a state minimum may not be enough protection.
Drivers who understand auto insurance tend to pay less. Keep reading to learn 8 important auto insurance terms before you buy your next policy.
Auto Insurance Terms You Should Know
1. Liability Insurance
Liability insurance covers injury and/or property damage from a motor vehicle accident.
Every state requires liability insurance in some form. Most states demand you buy liability insurance. Others ask for proof of financial responsibility.
When the insured driver is at fault, Bodily Injury Liability Insurance (BI) kicks in. It pays medical bills for other people injured in the accident. Property damage liability (PD) covers repairs to another vehicle or property.
The state of Texas requires specific BI and PD coverage:
$30,000 Bodily Injury Liability per Person
$60,000 Bodily Injury Liability per Accident
$25,000 Property Damage Liability per Accident
It's important to note that property damage liability often doesn't cover damage to your car. Add collision coverage (see below) to help with repair costs for your vehicle.
2. Collision Coverage
Collision coverage is optional. It pays for repairs when you damage your car by crashing into another object. Examples include hitting a solid object like a brick wall or overturning your car.
It covers any severe damage that occurs while driving your car. Some policies include driving a rental car or a friend's car with permission.
This is also the coverage that repairs your vehicle if you caused an accident and there was property damage to your vehicle.
3. Comprehensive Coverage
78% of insured drivers buy comprehensive coverage with their liability insurance. Comprehensive coverage covers damage to your car from outside elements.
Examples of damage by outside elements:
Windshield Damage
Fire
Theft
Vandalism
Flood
Hail
Deer
Falling Objects
Earthquakes
Comprehensive coverage pays for physical damage claim that doesn't involve a collision. The price tag for this coverage depends on the risk of theft or damage, and the car's value.
4. Insurance Premium
An insurance premium is a fee you pay to the insurance company in exchange for their product. Most auto insurance premiums are for six months of coverage.
Payment plans for premiums vary from every 6 months, quarterly or monthly. Many insurance carriers offer a discount for lump-sum payments of premium.  This is sometimes referred to as a pay in full discount.
5. Deductible
When you take out insurance you agree to pay for a set amount of losses upfront. That amount is your deductible or out-of-pocket expense for any damages.
Often, there are several tiers of deductibles available. The higher the deductible, the lower your premium costs. When you agree to pay more out-of-pocket, the insurance company lowers the price of your policy.
For an auto policy, there are deductibles for collision and comprehensive coverages. There is often not a deductible for the other coverages.
6. Named Insured or Primary Driver
The primary driver is the person covered by insurance who drives the vehicle. When several people drive the car they're called the named insured.
Most often, the policy covers every member of a household who is driving age. An occasional driver who doesn't drive the vehicle as often is also protected.
7. Fault and Liability Limits
Insurance protects you from huge expenses caused by an auto accident. The amount the insurance company pays depends on two things:
Who's at Fault for the Accident
Your Liability Limits
The person or persons who cause an accident are at fault. They pay for most of the damage to each vehicle through their insurance company.
Every insurance policy sets a limit on the amount of money it will pay for damages and injuries. The amount varies between policies and the insurance companies.
Basic liability limits coverage pays up to $30,000 per injured person, $60,000 per accident, and $25,000 in property damage.  Recall liability limits from section one which tells you that these are the state minimum for Texas.  You can raise your limits when you buy your policy.
If the limit you choose is not enough to cover the damage in the accident you caused, the insurance company still only pays out the liability limit and you would be personally responsible for the rest.
Also, if you cause an accident with multiple vehicles you still only have one set of limits.  If you are required to pay for the damage of two vehicles then the limit is split for the property damage to provide some coverage for both.  As the cost of vehicles increase, this could cause you paying for damage out of your savings account or worse from your future wages.
The same is true for bodily injury limits.  Bodily Injury is a portion of your overall liability limits.  If you injure a family of four, then $60,000 may not cover it.  Or one family member may be injured for more then the $30,000.  These are all important items to consider.
Comparative Fault
Some states have a version of auto insurance called no-fault. It discourages lawsuits by letting policyholders recover financial losses from both insurance companies.
Texas does not have no-fault auto insurance. Instead, Texas is a comparative fault state. Each driver must take financial responsibility when they're more than 50% at fault.
8. Injury Coverage
If you're injured in an auto accident your insurance protects you from huge medical bills. The coverage depends on the policy and if you're at fault.
There are a couple of ways you can add injury coverage to your policy.
Personal Injury Protection (PIP)
PIP pays the medical and funeral expenses of the insured driver and passengers. It also covers pedestrians struck by the insured driver.
In Texas, no matter who is at fault, PIP covers:
Reasonable Medical Costs
Ambulance Services
Rehabilitation Therapy
Funeral Services
Lost Income Resulting from the Accident
Replacement of Necessary Services Provided by the Injured Party
Insurance carriers must offer at least $2,500 of PIP insurance to Texas drivers.
Medical Payments Coverage
Medical payments coverage pays limited medical expenses for you and your passengers. It also pays if you're hurt while walking, biking or riding in someone's car.  This is a limited version of personal injury protection and can save you some money.  It does not offer as broad a coverage as the PIP.
Uninsured/Underinsured Motorist Coverage
This coverage protects you if you're hit by someone without insurance. It also pays if you're in a hit-and-run accident or the person at fault can't pay in full.
This is key coverage if someone choose the state minimum liability insurance as mentioned above.  If your spouse, son, or daughter are rushed to the emergency room, you may not have time to wait for the legal system to force someone to give you their savings to cover your loved ones medical cost.
This coverage has a $250 deductible mandated by the state of Texas.  If the insurance company recovers their cost then you will also receive this deductible back.  It can take years and there is no guarantee that it happens.
Texas insurance companies must offer you this coverage. If you decide not to buy it, you must tell the insurance company in writing.
Learn These Auto Insurance Terms Before You Buy a Policy
Knowing these auto insurance terms makes you a better auto insurance consumer. You can compare prices and coverage with confidence.
Contact our Pasadena KIMA office for a free quote or policy comparison. As an independent agent, we offer access to many companies and products. We're here to help you find the right coverage for your situation.