Did you know in 2021, there were over five million business applications?
Starting a new business can be both exciting and daunting at the same time. There are so many things to consider, from the start-up costs to the marketing plan.
In this blog post, we will discuss some of the other things you need to think about when starting a new business, such as the competition, location, branding, and marketing for growth.
Budget Your Business Start-Up Costs
Starting a business can be expensive, it just depends upon the type of business you are starting. You need to factor in the cost of commercial insurance and any other licenses or permits that may be required.
Additionally, you will need to create a marketing plan and budget for advertising and promotion. If you are not sure what your start-up costs will be, it is a good idea to speak with an accountant or financial advisor.
Let's take a look at some expected start-up costs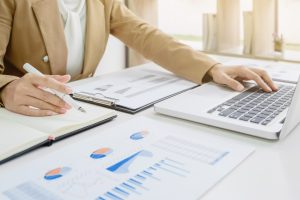 Assets and Inventory
The two biggest expense categories are typically assets & property and inventory. In terms of assets, you will need to factor in the cost of:
Office space
Equipment
Furniture
Other necessary items
In terms of inventory, you will need to estimate how much stock you will need to get started and plan for regular replenishments.
Permits and Commercial Insurance
Each of these items can be expensive, but they're essential for protecting your business.
Getting commercial insurance policies are a must-have for any business. The various types of policy can provide coverage for property damage, liability, and employee injuries. When something goes wrong business insurance can help to protect your assets and finances.
It can also cover losses from:
Theft
Fire
Stolen equipment
Other risks unique to your industry
Flooding
In some cases, it can help you get back on your feet after a disaster.
Finally, don't forget about permits and licenses. Each state has different requirements depending on the industry you work in, so be sure to do your research ahead of time.
Marketing and Branding
This is often not considered at the beginning, but it is essential for giving your business a strong start. There are many different options for marketing and branding, and the cost will vary depending on what type of campaign you choose.
However, it is important to remember that a small investment in marketing and branding can go a long way in establishing your company's identity.
Don't forget to consider:  website, business cards, marketing materials to hand out, business signage on your brick & mortar, social media, email marketing and keeping your brand appearance and voice to look and sound the same across all of these things.
Employee Training and Onboarding
One option is to have new employees complete some of the training online before coming on board. This can save you money on instructor salaries, and it also allows new hires to get started sooner, as well as get acclimated sooner too.
You can cut costs by having employees complete some training tasks together, plus this begins the working relationships between employees. For example, you might ask new sales representatives to shadow an experienced representative for a day or two.
Whatever approach you take, be sure to budget for employee training and onboarding costs so that you can hit the ground running with your new business.
Determine Your Niche
When starting a new business, there are several important things to consider.
What industry are you interested in?
What type of products or services do you want to offer?
What is your target market?
Who will you sell to and/or where?
How will you sell?
These questions can help you to narrow down your focus and determine the best way to start your business. You'll also need to think about your branding and marketing strategy, as well as your long-term business plans. By taking the time to plan out your business carefully, you'll be setting yourself up for success.
Check the Competition
It's important to consider your competition when starting a new business. By doing some research into what your competitors are doing, you can get an idea of the market landscape and develop a strategy that will help you stand out. There are a few key things to look at when assessing your competition:
What services or products do they offer?
How does pricing compare to yours?
What is their branding and marketing strategy?
What is the customer base like?
How active are they online?
What sets you apart from them?
Are they successful?
By answering these questions, you'll start to get a good understanding of the competitive landscape and what steps you need to take to differentiate your business. Keep in mind that you don't have to do everything differently there's always room for improvement in what your competitors are doing.
Location is Everything
There are a lot of factors to consider when starting a new business, from the products or services you offer to the company culture you want to create. But one of the most important decisions you'll make is where to set up shop. Location is key when it comes to small to mid-size businesses, and there are a few things you'll want to keep in mind when choosing a site.
First, think about your target market. Where are your customers located? If your business is catering to residents, it makes sense to set up a shop in a busy area that's convenient for them.
If your products or services are more geared towards people in other parts of the country or world, consider locating in an area with a high volume of traffic.
You'll also want to think about the competition.
How saturated is the market in your area? Is there an abundance of businesses offering similar products or services?
If so, you'll need to find a way to set yourself apart from the others. Perhaps you could offer unique benefits or discounts for local customers, or have a more affordable price point than your competitors.
Finally, take into account the cost of doing business in your area. This includes both rent and utilities, as well as other overhead costs like marketing and employee wages.
Make sure you have realistic expectations about what you can afford and be prepared to adjust your business plan accordingly. Location is everything, so make sure you take all of these factors into account when making your decision.
Branding and Marketing for Growth
As briefly mentioned above, your brand sets your company apart from the competition, and it is important to create a strong and recognizable identity.
Your marketing strategy should be tailored to your target audience and should focus on reaching and engaging with them. You may also want to consider using digital marketing tools for your website, such as:
Social media
Paid advertising
By creating a well-rounded marketing plan, you can help your business to grow and succeed.
Get Started on Your Business Start-Up
When starting a business, it's important to consider commercial insurance. Depending on the type of business you are running, there may be certain liabilities and risks that need to be addressed.
Talk to an expert in commercial insurance to make sure your assets are protected. Contact Kicker Insures Me today!