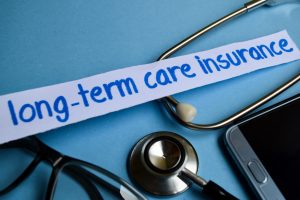 Approximately 1.4 million of seniors throughout the United States reside in some kind of nursing or assisted living facility. Have you ever considered long term healthcare? Even if you're in good health and able to live independently now, that may not always be the case.
In the event that you do require long term care, how are you going to pay for it? Long term care insurance can come in especially handy for elderly individuals who need additional care to enjoy a higher quality of life.
Read on to learn everything you need to know about long term care insurance for seniors.
What Is Long Term Care Insurance?
Long term care insurance is a type of insurance designed for those who need require assistance with every day living, and the population of people in long term care facilities is mostly comprised of senior citizens
As the name suggests, the purpose of long term care insurance is to offset the cost of long term care. This includes time spent in nursing homes and assisted living facilities. It also includes in-home care and services meant to help with activities of daily living, such as eating, bathing, and dressing.
Benefits of Long Term Care Insurance
There are lots of reasons why someone ought to invest in a long term care insurance policy. Some of the greatest benefits of this type of insurance include:
Maintain Financial Independence
Long term care is often necessary. In fact, 68 percent of seniors over the age of 65 will need some kind of long term care. When you invest in long term care insurance, it's easier for you to maintain your financial independence and cover the cost of your care without having to rely on bank loans or money from friends or family members.
Relieve the Burden on Friends and Family
Purchasing long term care insurance also allows you to receive the care you need without having to rely heavily on family members and friends. You don't have to worry about being a burden to them, and you also get to benefit from professional care.
Choose the Type of Care You Receive
Long term care insurance also provides you with more flexibility when it comes to choosing the type of care you receive. When you're paying for care yourself, you get to make decisions about the kind of facility you stay in, and which companies to use for in-home care.
Expand the Range of Services You Receive
You also have access to a wider range of long term care services with long term care insurance. You can choose from a variety of programs for your needs, including home-delivered meals, cleaning services, and even adult daycare centers to find services that best suit your needs and preferences.
Preserve Your Assets
Last, but definitely not least, long term care insurance allows you to preserve your assets. Outstanding medical bills — many of which are related to long term care costs — are the number one reason seniors file bankruptcy.
To avoid getting yourself into a difficult financial situation later on in life, it's a good idea to invest in long term care insurance as soon as you can.
Who Qualifies for Long Term Care Insurance?
It isn't too difficult to qualify for long term care insurance benefits. Most insurance providers do not have an age limit on when you can purchase insurance. Some people even buy it when they're as young as 40.
You don't necessarily have to purchase it this early in life, but it's best to purchase a policy when you're relatively young. If you wait too long to buy long term care insurance, you may have to deal with higher premiums.
Keep in mind, too, that you must be in good health to purchase long term care insurance.
If you suffer from serious chronic illnesses like Parkinson's disease, AIDS, Alzheimer's disease, cancer, or multiple sclerosis, you will have a hard time qualifying for long term care insurance.
How Much Does Long Term Care Insurance Cost?
There are a lot of factors that influence the cost of long term care insurance, including the following:
Age: The older you are, the more you'll likely have to pay
Health: If you're in good health, you'll likely enjoy lower premiums
Marital status: If you're married, you may also benefit from a lower premium
The cost of your insurance policy will also increase if you choose to add to your coverage.
A basic long term care policy will cover the cost of basic care, including chore services, home modifications, equipment for the home, and bed reservation. You purchase extra benefits, though, including the following:
Inflation protection
Survivorship benefits
Nonforfeiture benefits
These extra benefits will increase the total cost of your policy. They can be very helpful, though, depending on your specific situation.
How to Choose a Long Term Care Policy
There's a lot to take into account when you're shopping for a long term care insurance policy.
The following are some questions you ought to ask to make sure you're buying the right policy for your needs:
How long is the elimination period? This is the period of time you have to wait before your policy kicks in.
How long does the benefit period last?
What is the benefit amount?
Which services are covered?
What are the eligibility requirements?
Be sure to also do plenty of research and compare different policies before you make a decision.
If you're confused by all the insurance terminology and fine print, you might want to consider reaching out and contacting an insurance agent.
They can help you compare different policies and ensure you're purchasing the best one for you.
Get Long Term Care Insurance for Seniors Today
Now that you know more about the importance of long term care insurance for seniors, are you ready to sign up for coverage?
Keep this information in mind so you can choose the best plan for yourself and your specific needs.
If you're still on the fence about long term care insurance, or if you just need help finding a good policy, we can help at Kicker Insures Me Agency.
Contact us today to learn more about the different types of personal insurance we offer or to get a free quote.