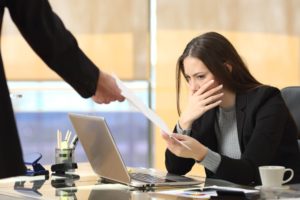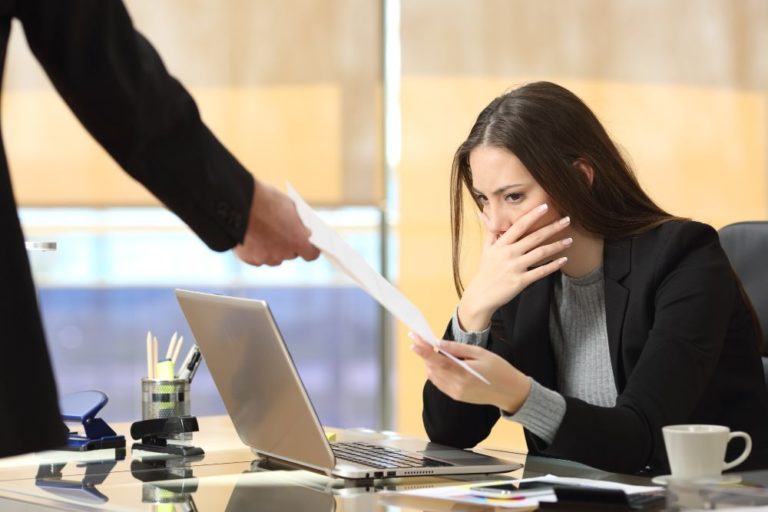 COVID-19 has led to many difficult decisions for companies over the past year. Organizations have tightened their budgets and make-do with diminished revenues. What's more, many workers have faced layoffs.
The process of terminating employees is never an easy one. In the wake of the pandemic, some companies may have approached these layoffs in the wrong way. In the process, they've incited charges of age discrimination.
How did some companies get into this mess? And how can you avoid a wrongful termination lawsuit? Keep reading for our full breakdown of the latest COVID-19 wrongful termination lawsuit and how you can avoid a similar legal battle.
COVID-19 Wrongful Termination Lawsuit
How do you know if your company is making the right decision about firing workers? For starters, avoid making termination choices based on who the company perceives is high-risk.
These "high-risk individuals" include older workers and those with comorbidities. The medical community has identified these individuals as more likely to suffer severe complications from the virus.
What if you feel your intentions are good? Especially when it comes to shielding employees from increased exposure risks? That's not a decision your company should ever make.
What if you decide to go this route? You leave your organization vulnerable to a wrongful termination lawsuit.
In Ohio, a recently filed lawsuit showcases the risks employers face due to illegal employment layoff decisions. Especially when it comes to age. Here's what you should know to protect your business from similar allegations.
The Ohio Case
Theresa Oktavec v. CHS Therapy and Rehab is a wrongful termination lawsuit brought to Ohio state court. According to the public record, Oktavec was the oldest employee at her company. She alleges her employer targeted her for layoff due to her age and the ongoing pandemic.
The court must still decide whether Oktavec's allegations have any merit. But this lawsuit underscores some of the risks employers face.
Even in cases where employers feel well-intentioned, they must not discriminate against employees based on age or other protected characteristics. What lessons can you learn from this lawsuit?
What Is Wrongful Termination?
Before we dive into how to prevent wrongful termination, let's get on the same page about what wrongful termination looks like. It happens when an employer fires a worker illegally or when a contract gets breached.
In most states, employees work at-will. Both the employer and the employee may terminate the relationship at any time without a reason. If a bargaining agreement or contract applies, however, it takes precedent.
What happens when an employer lets go of an employee for a discriminatory reason? Especially where public policy has been violated? The court may designate this action as an instance of wrongful termination.
Factors such as age or being a whistleblower may provide grounds for a wrongful termination lawsuit. So may discrimination based on color, race, nationality, religion, political orientation, gender, etc. Check out these seven facts about wrongful termination.
How to Prevent a Wrongful Termination Suit
Now you have a better understanding of what wrongful termination looks like. Let's explore practical ways to avoid it. First, don't make decisions about letting employees go based on characteristics deemed protected. Age falls into these characteristics.
Employers don't have the right to prevent an individual from working at their company based on age alone. Even if age may make that individual more susceptible to coronavirus. Instead, always deal with workforce reductions fairly and equitably.
We see no end in sight for the coronavirus. So, companies must continue to deal with lockdowns and loss of employees.
These organizations may need to reduce costs further. They'll need to decrease the weight of their payroll, too. This harsh fact could remain inevitable for some time.
From auto transportation companies to retailers, many organizations now function at a loss to stay open. They don't have room for unnecessary costs. This reality places employees in a precarious position.
How do you handle culling your company's workforce? Without inviting discrimination lawsuits?
Handling Workforce Reductions in a Reasonable, Measured Way
When shedding your payroll, remain fair and non-discriminatory in your termination practices. What's the best way to achieve this? By adhering to the following guidelines:
Write out a set of objective and neutral criteria for selecting employees to terminate or furlough
Analyze your results carefully to determine whether certain classes of protected employers fall under the chopping block
Consider modifying these criteria if they disproportionately impact specific populations (such as older individuals)
Thoroughly document these termination processes. You may need to demonstrate the fair and equitable means by which your company made layoff decisions in court. Documentation remains essential to the dismissal of wrongful termination after COVID allegations.
Use Great Care With Layoffs and Furloughs
Are you laying off a group of workers or one individual? Either way, bear in mind the lessons outlined in this article. The United States remains in a recession.
Companies have gotten desperate to stay afloat. Individuals struggle to make ends meet.
For these reasons, assume that employees facing layoffs or furloughs will prove more likely to seek legal counsel. Make sure you don't provide them with grounds for a wrongful termination case.
Find out more about commercial insurance and how it could protect your business in these unprecedented times.
Wrongful Termination and Insurance
What else should you do to safeguard your company? Invest in wrongful termination insurance by purchasing an Employment Practices Liability Insurance Policy (EPLI).
Why? Because no matter how diligent you are about documenting layoff and furlough processes, you must prepare for all possibilities.
Are you interested in learning more about how to protect your company from a wrongful termination lawsuit? Contact us today or call/text us at (281) 487-9686 to discuss your organization's current needs.