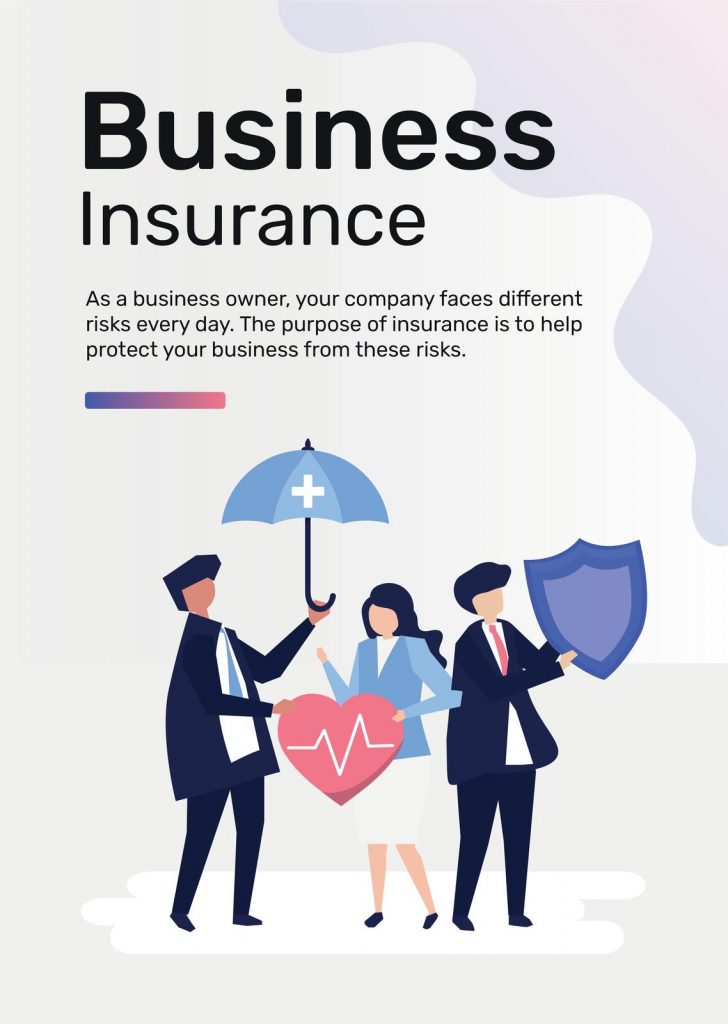 Did you know that, during a typical 10-year period, approximately 40 percent of businesses will file an insurance claim?
There's a good chance that your business will fall into this category at some point. Don't you want to be prepared and make sure you have sufficient coverage when it does?
General liability insurance is a good starting point, but it also has its limits. An umbrella insurance policy can provide additional coverage which will give you peace of mind.
Outlined below are seven reasons why umbrella insurance is a good option for businesses of all kinds.
What Is Umbrella Insurance?
Umbrella insurance for businesses, also known as commercial umbrella coverage, provides you with additional coverable beyond your general liability insurance. This type of policy is very similar to a personal umbrella policy, which provides additional liability over and above your home insurance or auto insurance coverage.
The additional coverage from a commercial umbrella policy provides additional protection to help prevent having to pay out of pocket when the liability exceed the limits of your general liability insurance.
Benefits of Umbrella Insurance for Your Business
You now have more of an understanding of how commercial umbrella insurance works. You might also be wondering, though, whether or not it's really worth it for you to pay for it.
The short answer is "yes, it is." If you need convincing, though, here are seven benefits you can experience when you invest in umbrella insurance for your business:
1. All Businesses Benefit
Any type of business can benefit from a commercial insurance policy.
It doesn't matter if you have a small business with just a few employees or a company that employs hundreds of people. No business is exempt from lawsuits or potential accidents. Umbrella insurance can provide you with the extra coverage you need to weather the storm and avoid losing everything while paying for unexpected liabilities.
Remember, general liability insurance often is not sufficient to pay for the expenses associated with lawsuits or accidents that affect more then one individual/company. To know for certain that you have enough coverage in the event that the unthinkable happens, it's best to purchase an umbrella policy sooner rather than later.
2. It Saves You Money
It's normal for business owners to be frustrated by the price of insurance, and the idea of spending more money on an umbrella policy might be off-putting at first. Keep in mind, though, that spending more on insurance now could save you a lot of money in the future.
If you have sufficient coverage and are met with a lawsuit or a vendor gets injured on the job, you can take care of the expenses associated with that lawsuit or accident and move on. You also won't have to worry about taking out loans, which can reduce your high credit score, or taking other drastic measures to pay your bills.
Many insurance providers that Kicker Insures Me works with offer competitive rates to help you save money while getting the maximum amount of coverage your business needs. You might be surprised at how affordable umbrella insurance is once you reach out to us. Give us some details about your business and needs and we can provide you a free quote to give you an idea.
3. Policies Are Designed To Extend Over Primary Policies
Primary refers to that fact that in the event of a loss, the liability portion of your general liability or commercial auto policy is the first to "respond". An umbrella policy responds to the loss only after the primary insurance has paid it's limits.
The following are some policies that may also be under the umbrella policy:
General Liability
Commercial Auto
Employers Liability (usually included in your worker's compensation)
Pollution Liability
This is a short list and there are other policies that may be under the umbrella policy as well.  Be sure to check your declarations page to verify which policies are under your umbrella policy. If you need help with this, contact Kicker Insures Me and we would be happy to discuss this with you.
4. Extra Coverage If Your Business Has Drivers
Do you have employees that drive from jobsite to jobsite?  Do you have employees that drop off deliveries or pick up items regularly for the business?  If you have employees on the road, you should definitely consider an umbrella policy.
You never know when an employee takes their eyes off the road for a second and causes an accident.  That accident could be with more then one vehicle.  That vehicle may have more then one passenger.  That accident could quickly use up the limits of your commercial auto policy.
An umbrella policy could assist in picking up the rest of the medical expenses or used to settle lawsuits.
5. Extra Coverage for Customer or Vendor Lawsuits
Umbrella insurance helps protect your bottom line from lawsuits filed by customers or vendors. Imagine someone slipping in your store or office.  If they injured themselves severely they may need rehabilitation that can be costly.
To avoid losing assets (or your entire business) in the face of a lawsuit, please consider investing in umbrella insurance.
6. Extra Protection for High Hazard Industries
If your business is involved in a higher hazard industry such as construction, an umbrella policy would be a great policy for you.  An umbrella policy would be additional coverage over your general liability policy.  An employer's liability policy helps protect you when an employee claims that your negligence lead to an injury.
7. It Gives You Peace of Mind
Lawsuits have started to increase and the payouts have started to increase to several million dollars.  If you only have $1,000,000 to cover your business for a lawsuit and that is the amount of the judgement then you may be stuck paying for the legal cost yourself.
What if the judgement is over that $1,000,000?  Wouldn't it be nice to know that you have an umbrella policy to assist you with paying for the rest of that amount and the legal fees?
You can't put a price on peace of mind. Running a business is stressful enough without having to worry about how you'll survive in the event that you're facing a lawsuit. With umbrella insurance, you can feel confident that you have adequate coverage and can get through difficult situations with your business intact.
Limits of Liability Insurance to Qualify for an Umbrella Policy
Most Umbrella policies want your underlying policies to have minimum limits.  Those limits would apply to every policy under your umbrella and could be different for each policy.  Usually you need $1,000,000 as a minimum limit on your underlying policies but always check with your insurance agent to be sure.
Invest in Umbrella Insurance Today
As you can see, there are lots of reasons why commercial umbrella insurance is a valuable option for your business. Keep this information in mind when moving forward. You can choose a policy that provides the greatest amount of protection for your business.
If you're ready to sign up for an umbrella policy and want to make sure you get the best rates possible, we can help. Contact us today at Kicker Insures Me Agency and get a free quote.